JXSC Famous Brand Gold Sluice Machine With National Patent
Product Description
#detail_decorate_root .magic-0{border-bottom-width:2px;border-bottom-style:solid;border-bottom-color:#53647a;background-color:#c5ccde;margin-left:0;margin-right:0;padding-left:8px;padding-right:8px;color:#53647a;font-family:Roboto;font-size:24px;padding-top:8px;padding-bottom:4px}#detail_decorate_root .magic-1{vertical-align:top}#detail_decorate_root .magic-2{padding:0;margin:0;color:#333;font-size:14px;white-space:pre-wrap}#detail_decorate_root .magic-3{vertical-align:top;display:block;padding-right:4px;box-sizing:border-box;padding-left:4px}#detail_decorate_root .magic-4{vertical-align:top;padding-bottom:4px;box-sizing:border-box;padding-top:4px}#detail_decorate_root .magic-5{padding:0;margin:0;white-space:pre-wrap;font-size:14px}#detail_decorate_root .magic-6{margin:0;padding:0}#detail_decorate_root .magic-7{width:750px}#detail_decorate_root .magic-8{overflow:hidden;width:750px;height:562.5px;margin-top:0;margin-bottom:0;margin-left:0;margin-right:0}#detail_decorate_root .magic-9{margin-top:0;margin-left:0;width:750px;height:562.5px}#detail_decorate_root .magic-10{padding:0;font-size:16px;line-height:20px;font-weight:bold;color:#333;margin:0}#detail_decorate_root .magic-11{overflow:hidden;width:750px;height:643.979057591623px;margin-top:0;margin-bottom:0;margin-left:0;margin-right:0}#detail_decorate_root .magic-12{margin-top:0;margin-left:0;width:750px;height:643.979057591623px}#detail_decorate_root .magic-13{font-size:48px}#detail_decorate_root .magic-14{overflow:hidden;width:750px;height:1063px;margin-top:0;margin-bottom:0;margin-left:0;margin-right:0}#detail_decorate_root .magic-15{margin-top:0;margin-left:0;width:750px;height:1063px}#detail_decorate_root .magic-16{width:750px;border-collapse:collapse}#detail_decorate_root .magic-17{padding:5px 10px;overflow:hidden;width:75px;box-sizing:content-box}#detail_decorate_root .magic-18{padding:5px 10px;overflow:hidden;width:80px;box-sizing:content-box}#detail_decorate_root .magic-19{padding:5px 10px;overflow:hidden;width:99px;box-sizing:content-box}#detail_decorate_root .magic-20{padding:5px 10px;overflow:hidden;width:85px;box-sizing:content-box}#detail_decorate_root .magic-21{padding:5px 10px;overflow:hidden;width:95px;box-sizing:content-box}#detail_decorate_root .magic-22{padding:5px 10px;overflow:hidden;width:70px;box-sizing:content-box}#detail_decorate_root .magic-23{padding:5px 10px;overflow:hidden;width:77px;box-sizing:content-box}#detail_decorate_root .magic-24{padding:5px 10px;overflow:hidden;width:74px;box-sizing:content-box}#detail_decorate_root .magic-25{padding:5px 10px;overflow:hidden;width:78px;box-sizing:content-box}#detail_decorate_root .magic-26{overflow:hidden;width:750px;height:743.6886395511922px;margin-top:0;margin-bottom:0;margin-left:0;margin-right:0}#detail_decorate_root .magic-27{margin-top:0;margin-left:0;width:750px;height:743.6886395511922px}#detail_decorate_root .magic-28{overflow:hidden;width:750px;height:730.0266311584553px;margin-top:0;margin-bottom:0;margin-left:0;margin-right:0}#detail_decorate_root .magic-29{margin-top:0;margin-left:0;width:750px;height:730.0266311584553px}#detail_decorate_root .magic-30{padding:0;margin:0;color:#333;font-size:14px;padding-left:4px;font-weight:bold;white-space:pre-wrap}#detail_decorate_root .magic-31{box-sizing:border-box;margin:0;line-height:normal;font-weight:400;padding:0;color:#333;font-family:"Helvetica Neue",Helvetica,Arial,sans-serif,宋体;font-style:normal;font-variant-ligatures:normal;font-variant-caps:normal;letter-spacing:normal;orphans:2;text-align:start;text-indent:0;text-transform:none;white-space:normal;widows:2;word-spacing:0;-webkit-text-stroke-width:0;background-color:#fff;text-decoration-style:initial;text-decoration-color:initial}#detail_decorate_root .magic-32{box-sizing:border-box;font-weight:500}#detail_decorate_root .magic-33{box-sizing:border-box;font-weight:700}#detail_decorate_root .magic-34{box-sizing:border-box;font-family:Helvetica;color:#333;letter-spacing:0;text-transform:none;background:#fff}#detail_decorate_root .magic-35{font-size:16px}#detail_decorate_root .magic-36{font-family:Helvetica;letter-spacing:0}#detail_decorate_root .magic-37{box-sizing:border-box;font-weight:500;color:#333;font-family:"Helvetica Neue",Helvetica,Arial,sans-serif,宋体;font-style:normal;font-variant-ligatures:normal;font-variant-caps:normal;letter-spacing:normal;orphans:2;text-align:start;text-indent:0;text-transform:none;white-space:normal;widows:2;word-spacing:0;-webkit-text-stroke-width:0;background-color:#fff;text-decoration-style:initial;text-decoration-color:initial}#detail_decorate_root .magic-38{overflow:hidden;width:750px;height:745.8217270194986px;margin-top:0;margin-bottom:0;margin-left:0;margin-right:0}#detail_decorate_root .magic-39{margin-top:0;margin-left:0;width:750px;height:745.8217270194986px}#detail_decorate_root .magic-40{overflow:hidden;width:750px;height:690px;margin-top:0;margin-bottom:0;margin-left:0;margin-right:0}#detail_decorate_root .magic-41{margin-top:0;margin-left:0;width:750px;height:690px}#detail_decorate_root .magic-42{overflow:hidden;width:750px;height:1199px;margin-top:0;margin-bottom:0;margin-left:0;margin-right:0}#detail_decorate_root .magic-43{margin-top:0;margin-left:0;width:750px;height:1199px}#detail_decorate_root .magic-44{overflow:hidden;width:750px;height:320px;margin-top:0;margin-bottom:0;margin-left:0;margin-right:0}#detail_decorate_root .magic-45{margin-top:0;margin-left:0;width:792px;height:316.8px}#detail_decorate_root .magic-46{overflow:hidden;width:750px;height:585px;margin-top:0;margin-bottom:0;margin-left:0;margin-right:0}#detail_decorate_root .magic-47{margin-top:0;margin-left:0;width:750px;height:585px}#detail_decorate_root .magic-48{padding:0;line-height:20px;margin:0}#detail_decorate_root .magic-49{font-size:32px}#detail_decorate_root .magic-50{margin-bottom:10px;overflow:hidden} Product Description Application of  Ghana big capacity alluvial sand gold mining equipment Gold Wash Plant
Gold Trommel
Scrubber Mostly used for washing stick clay material, such as alluvial gold , tin ore, tungsten ore, diamond ore, coltan ore, manganese ore, iron ore, chrome ore, gravel stones, copper ore, zinc lead ore,ect.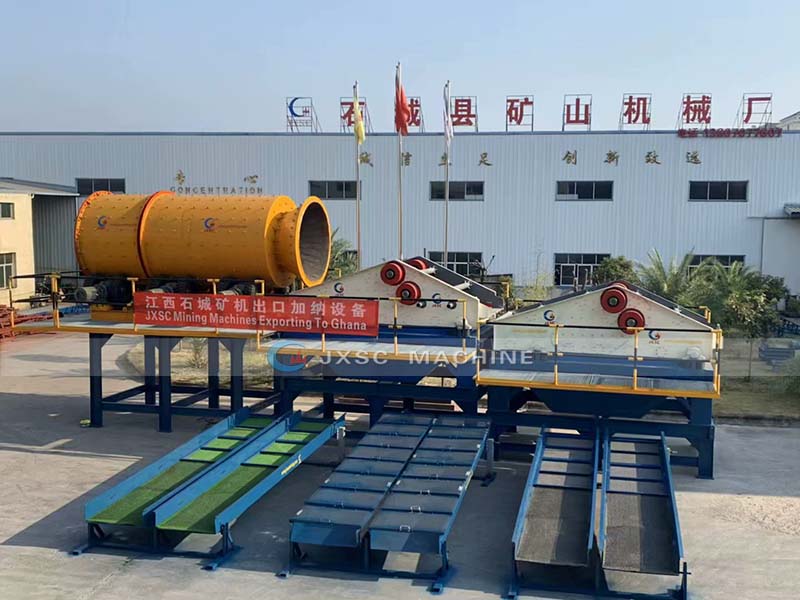 Features of Ghana big capacity alluvial sand gold mining equipment Gold Wash Plant -Good washing effect for sticky clay material, sieving out different size ores. - Various Process capacity  , Gold Trommel Scrubber can be from 5 T/H to 250T/H as per request
- Low operating cost, easy maintenance, low noise.
-The length &diameter of drum , inside drum lined material,  screen mesh, layer quantity of screen and Screen material can be customized.
-mobile type or stationary type for the Gold Trommel Scrubber
-diesel generator or electric motor for the Gold Trommel Scrubber
Main Structure of Ghana big capacity alluvial sand gold mining equipment Gold Wash Plant: 1.Drum : For washing sticky clay from ore.
2.Inside drum lined plate: for breaking the clay and ores, wash more clean the material, can be rubber lined plate or iron steel plate welded inside drum
3.Sieving Screen: for sieving different sizes ores, the screen mesh size& layer quantity & screen materials can be customized, screen material can be PU , manganese steel or stainless steel. Mostly use PU
4.Motor: Electric Motor or diesel according to request.
5.Rubber Drying Tyres: For supportting and running the drum.
6.Reducer: works together with motor and bearing for transmission drum rotating.
7.Base Frame: Supporting the whole trommel scrubber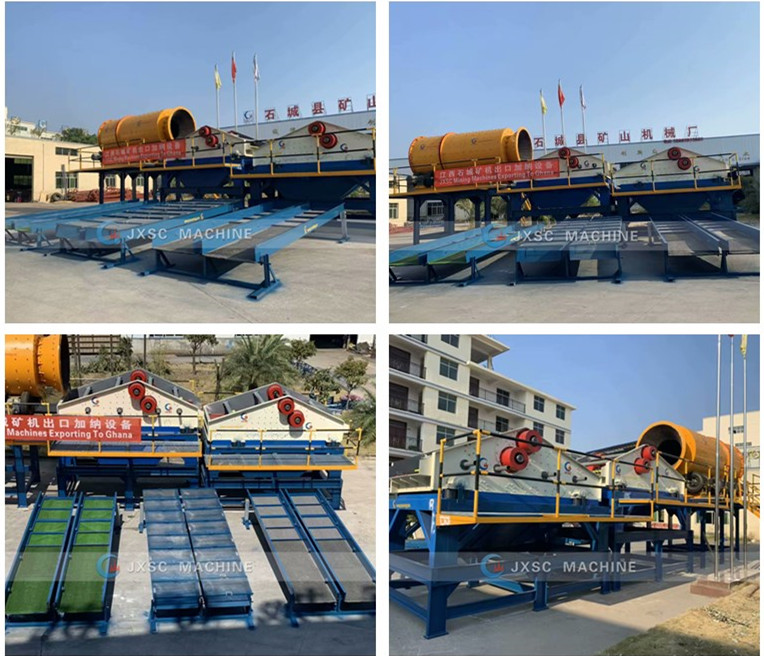 INQUIRY US NOW !
Advantages of Ghana big capacity alluvial sand gold mining equipment Gold Wash Plant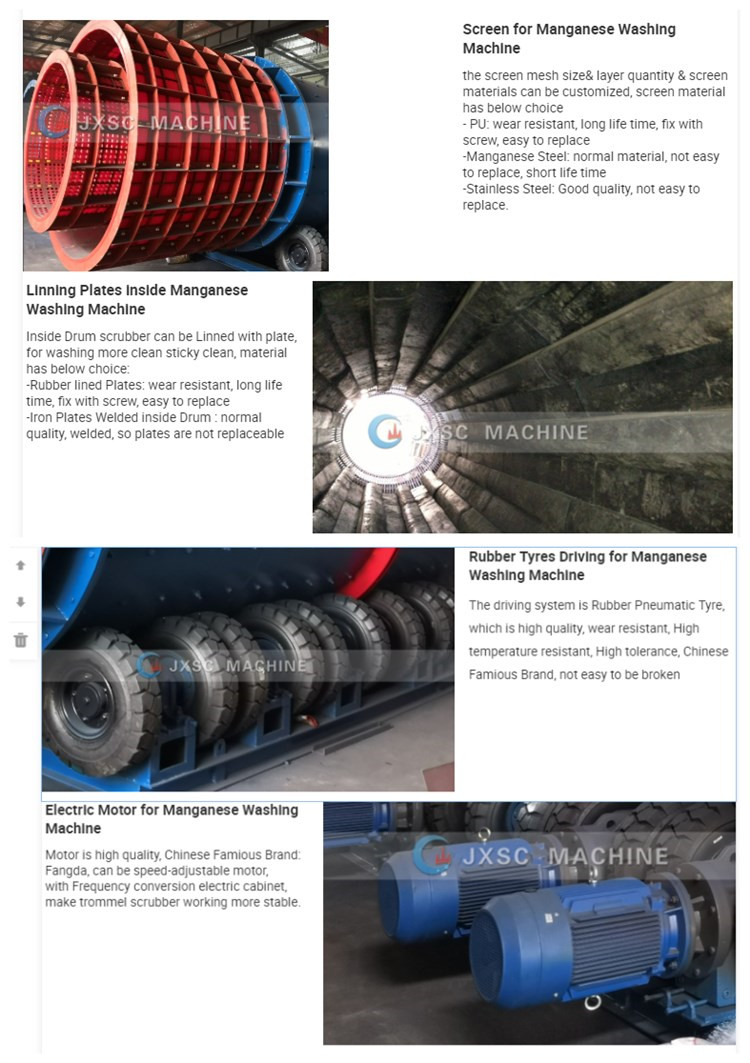 Specification of Ghana big capacity alluvial sand gold mining equipment Gold Wash Plant
| | | | | | | |
| --- | --- | --- | --- | --- | --- | --- |
| Model | Screen size   (mm) | Rotation  speed  (r/min) | Feeding size  (mm) | Angle of  inclination (°) | Capacity  (T/H) | Power  (KW) |
| JXSC-400 | ≤20 | 27.9 | ≤80 | ≤10 | 10 | 3 |
| JXSC-600 | ≤25 | 27.6 | ≤80 | ≤10 | 20 | 5 |
| JXSC-750 | ≤25 | 27.6 | ≤100 | ≤10 | 30 | 7.5 |
| JXSC-900 | ≤25 | 27.6 | ≤100 | ≤10 | 40 | 11 |
| JXSC-1200 | ≤25 | 17 | ≤160 | ≤10 | 50 | 15 |
| JXSC-1500 | ≤50 | 16 | ≤230 | ≤10 | 70-100 | 30 |
| JXSC-1800 | ≤50 | 16 | ≤230 | ≤10 | 120-150 | 37 |
| JXSC-2100 | ≤50 | 16 | ≤230 | ≤10 | 150-180 | 45 |
| JXSC-2400 | ≤50 | 16 | ≤230 | ≤10 | 180-250 | 66 |
production on Ghana big capacity alluvial sand gold mining equipment Gold Wash Plant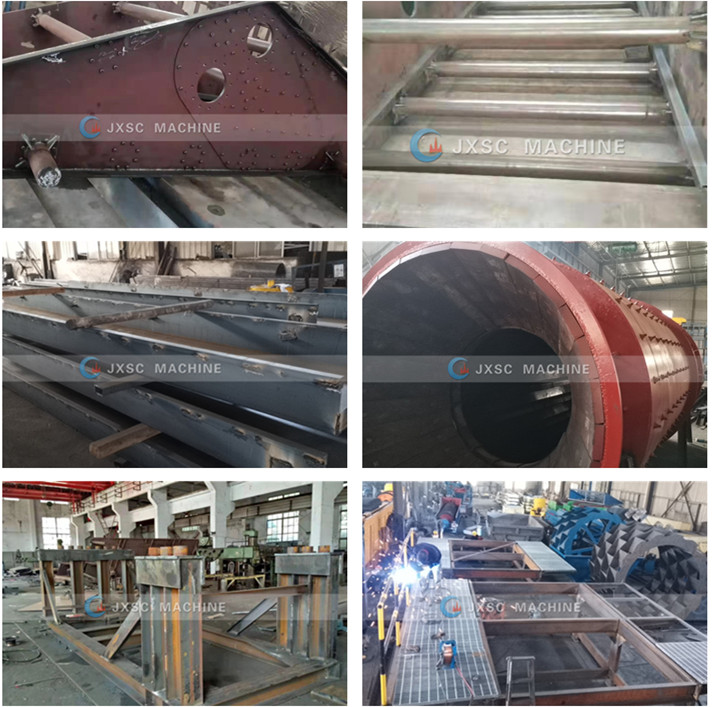 Project Cases Gold Trommel Scrubber also can be used for other minerals washing , such as diamond washing plant , coltan washing plant, tin ore processing plant, Chrome ore washing plant,ect.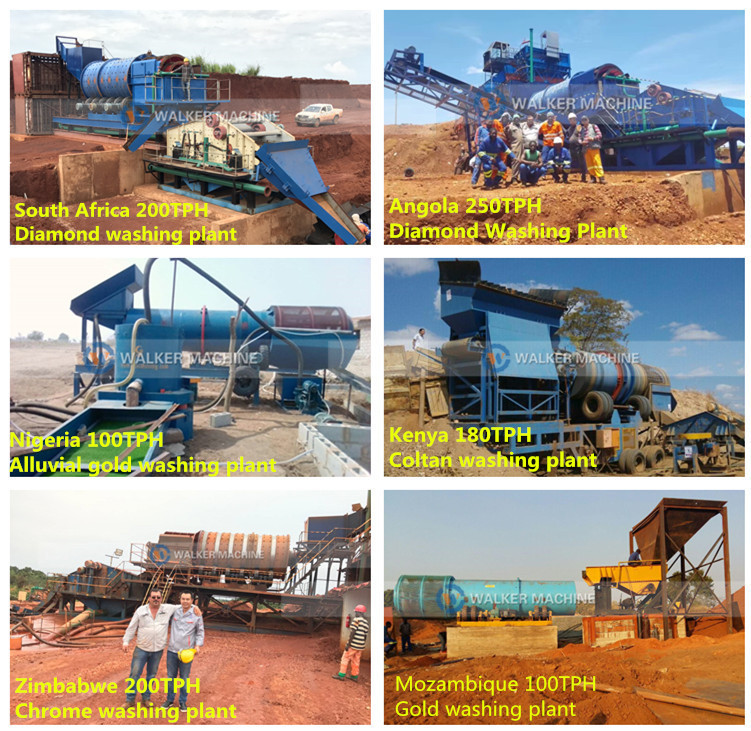 Trommel Scrubber working at Nigeria 100TPH Alluvial
gold washing plant
JXSC trommel scrubber is widely use for customer's clay gold washing plant, for washing clean the clay,  capacity can be provided as per requested
Drum Scrubber Washing Machine Working At Angola 200TPH Diamond Washing Plant JXSC Drum Scrubber also very popular used for Diamond washing plant, capacity can be made as per requested. the drum scrubber can wash clean the sticky clay, then diamond can be seaprated out more easyly
Rotary Trommel Scrubber Washer Working At Coltan Processing Plant JXSC Rotary Trommel scrubber also can be used for Alluvial  Coltan ore Washing plant, before jig machine, should wash clean the clay, so coltan can be separate out more efficiency.
INQUIRY US NOW ! Factory Delivery Factory Delivery for  Gold Trommel Scrubber,
Gold Processing Plant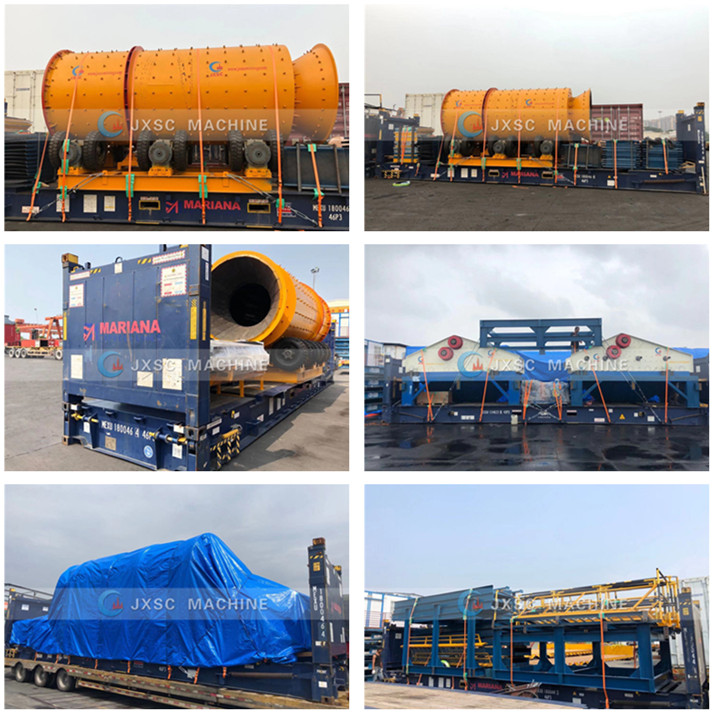 Customer Visiting We have many customers visiting our facotry for checking the Gold Mining Equipment Gold Machines Gold Trommel Scrubber:, talk about flowchart , material conditions,and check machine quality .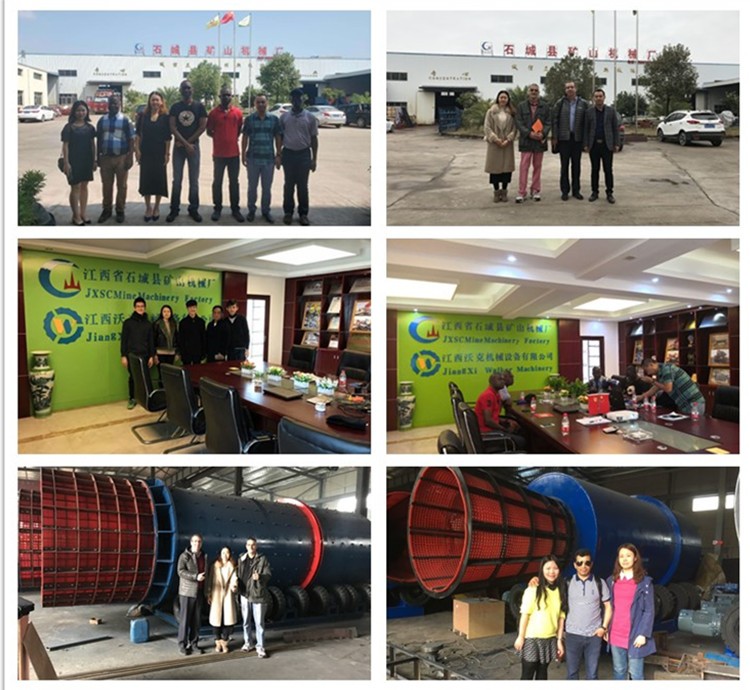 INQUIRY US NOW ! Exhibitions We have attention Many different country Mining Exhibitions, the gold trommel scrubber, gold washing machine are very popular for customers at exhibition.  
Our Advantages Core Advantages As Below:
1.+30 years history FACTORY at mining machinery
2.Provide engineer team after sales service
3.Provide Complete set
Mineral Processing Plant
4.Provide Sample testing service in factory lab FOR FREE
5.Provide professional Mining Solution Consulting
About Company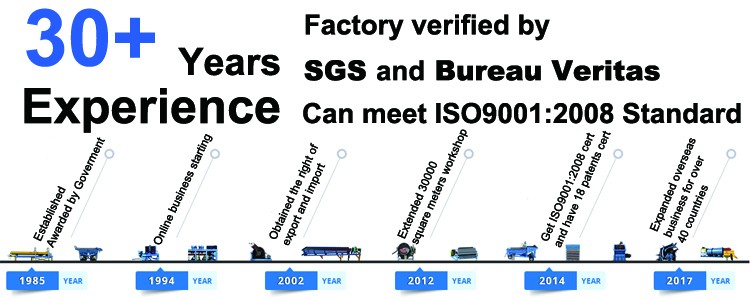 Jiangxi walker Machinery Co.,Ltd, are a professional manufacturer of complete set mining equipments, a sub-company of JXSC mine machinery factory in Jiangxi province.
We are very professional at providing complete set processing equipments for Gold ore /Tin ore /Tungsten ore /Iron ore / Diamond/ Coltan ore / Silica sand / Zircon sand/ Black sand/Chrome ore, ect. As well as complete set small lab mining machines. 
Our Main product including: trommel screen, trommel scrubber,
Shaking Table
,
Spiral chute
separator, jig machine, centrifugal concentrator, sluice box, vibration screen, Jaw crusher ,
Hammer Crusher
, Ball Mill ,
Flotation Machine
, spiral classifier. as well complete set small laboratory mining equipments.
Our main market is in Africa, South Amercia, Southeast Asia, Asia,ect. Our cooperated customers cover Mali, Ghana, Sudan , Uganda, Mozambique, Suriname, Zambia, Nigeria, Cameroon, Madagascan, Malasia, Indonesia, Korea, Philippines, Monglia, Singapore, Inida, Iran, Mexico, Brazil, Chile, Peru, Spain, Canada, Austrilia,U.S, UAE,ect.
Plant and machine processing capacity can be customized from 1TPH to 300TPH, and accept OEM service.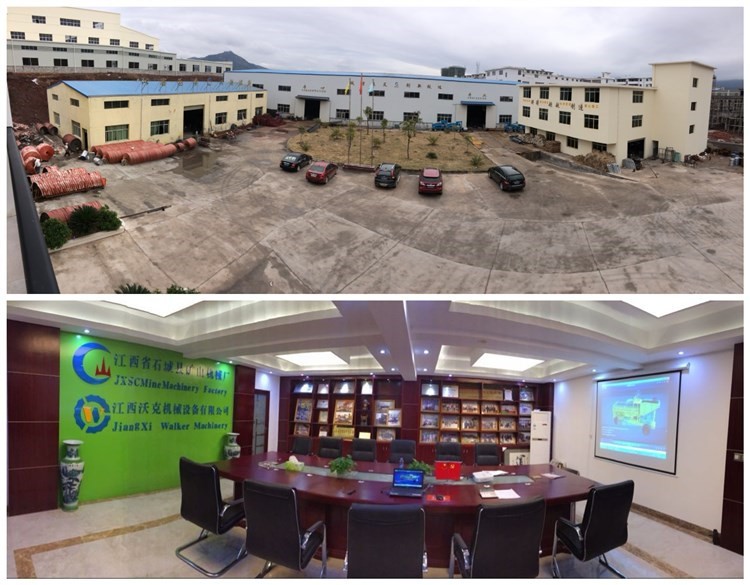 Welcome to Contact US Now ! 
Contact us if you need more details on gold mining machinery plant. We are ready to answer your questions on packaging, logistics, certification or any other aspects about gold rush trommel、mobile gold wash plant. If these products fail to match your need, please contact us and we would like to provide relevant information.
Product Categories : Gold Processing Plant > gold washing plant