Quarry Granite Limestone 100 Ton Per Hour PF1214 Gold Mining Stone Hydraulic Impact Crusher Trituradora
Product Description
#detail_decorate_root .magic-0{border-bottom-style:solid;border-bottom-color:#53647a;font-family:Roboto;font-size:24px;color:#53647a;font-style:normal;border-bottom-width:2px;padding-top:8px;padding-bottom:4px}#detail_decorate_root .magic-1{vertical-align:top}#detail_decorate_root .magic-2{vertical-align:top;display:block;padding-right:4px;box-sizing:border-box;padding-left:4px}#detail_decorate_root .magic-3{vertical-align:top;padding-bottom:4px;box-sizing:border-box;padding-top:4px}#detail_decorate_root .magic-4{padding:0;margin:0;white-space:pre-wrap;font-size:14px}#detail_decorate_root .magic-5{width:750px}#detail_decorate_root .magic-6{overflow:hidden;width:373px;height:249.44375px;margin-top:0;margin-bottom:0;margin-left:0;margin-right:0}#detail_decorate_root .magic-7{margin-top:0;margin-left:0;width:373px;height:249.44375px}#detail_decorate_root .magic-8{overflow:hidden;width:373px;height:249px;margin-top:0;margin-bottom:0;margin-left:4px;margin-right:0}#detail_decorate_root .magic-9{margin-top:-19px;margin-left:1px;width:373px;height:497.3333333333333px}#detail_decorate_root .magic-10{overflow:hidden;width:750px;height:820.054945054945px;margin-top:0;margin-bottom:0;margin-left:0;margin-right:0}#detail_decorate_root .magic-11{margin-top:0;margin-left:0;width:750px;height:820.054945054945px}#detail_decorate_root .magic-12{width:446px}#detail_decorate_root .magic-13{overflow:hidden;width:446px;height:334.5px;margin-top:0;margin-bottom:0;margin-left:0;margin-right:0}#detail_decorate_root .magic-14{margin-top:0;margin-left:0;width:446px;height:334px}#detail_decorate_root .magic-15{width:300px;display:flex;flex-direction:column;margin-right:0;margin-left:4px}#detail_decorate_root .magic-16{font-size:18px}#detail_decorate_root .magic-17{overflow:hidden;width:750px;height:418.5810810810811px;margin-top:0;margin-bottom:0;margin-left:0;margin-right:0}#detail_decorate_root .magic-18{margin-top:0;margin-left:0;width:750.0000000000001px;height:418.5810810810811px}#detail_decorate_root .magic-19{padding:0;margin:0;color:#333;font-size:14px;padding-left:4px;font-weight:bold;white-space:pre-wrap}#detail_decorate_root .magic-21{font-size:24px}#detail_decorate_root .magic-22{overflow:hidden;width:750px;height:562.5px;margin-top:0;margin-bottom:4px;margin-left:0;margin-right:0}#detail_decorate_root .magic-23{margin-top:0;margin-left:0;width:750px;height:562.5px}#detail_decorate_root .magic-24{overflow:hidden;width:373px;height:278.87578125px;margin-top:0;margin-bottom:0;margin-left:0;margin-right:0}#detail_decorate_root .magic-25{margin-top:0;margin-left:0;width:373px;height:278.87578125px}#detail_decorate_root .magic-26{overflow:hidden;width:373px;height:278px;margin-top:0;margin-bottom:0;margin-left:4px;margin-right:0}#detail_decorate_root .magic-27{margin-top:0;margin-left:0;width:388.04798255179935px;height:278px}#detail_decorate_root .magic-28{font-weight:bold;font-size:18px}#detail_decorate_root .magic-29{overflow:hidden;width:247.33333333333334px;height:123.66666666666669px;margin-top:0;margin-bottom:0;margin-left:0;margin-right:0}#detail_decorate_root .magic-30{margin-top:0;margin-left:0;width:247px;height:123px}#detail_decorate_root .magic-31{overflow:hidden;width:247.33333333333334px;height:123.16599190283402px;margin-top:0;margin-bottom:0;margin-left:4px;margin-right:0}#detail_decorate_root .magic-32{margin-top:0;margin-left:0;width:247px;height:163px}#detail_decorate_root .magic-33{margin-top:0;margin-left:0;width:247px;height:188px}#detail_decorate_root .magic-34{overflow:hidden;width:750px;height:2006.25px;margin-top:0;margin-bottom:0;margin-left:0;margin-right:0}#detail_decorate_root .magic-35{margin-top:0;margin-left:0;width:750px;height:2006.25px}#detail_decorate_root .magic-36{vertical-align:top;display:inline-block;padding-right:4px;width:33.33%;box-sizing:border-box;margin-bottom:-4px;padding-left:4px;margin-top:-4px}#detail_decorate_root .magic-37{vertical-align:top;box-sizing:border-box;padding-top:4px}#detail_decorate_root .magic-38{width:245px;height:174.65px;overflow:hidden}#detail_decorate_root .magic-39{position:relative;left:0;top:0;width:245px;height:174.65px}#detail_decorate_root .magic-40{padding:0;margin:0;color:#333;font-size:14px;line-height:20px;font-weight:bold;white-space:pre-wrap}#detail_decorate_root .magic-41{position:relative;left:-2px;top:-24px;width:245px;height:256.09433962264154px}#detail_decorate_root .magic-42{position:relative;left:0;top:-27px;width:245px;height:245px} Product Description Quarry Granite Limestone 100 Ton Per Hour PF1214 Gold Mining Stone Hydraulic
Impact crusher
Trituradora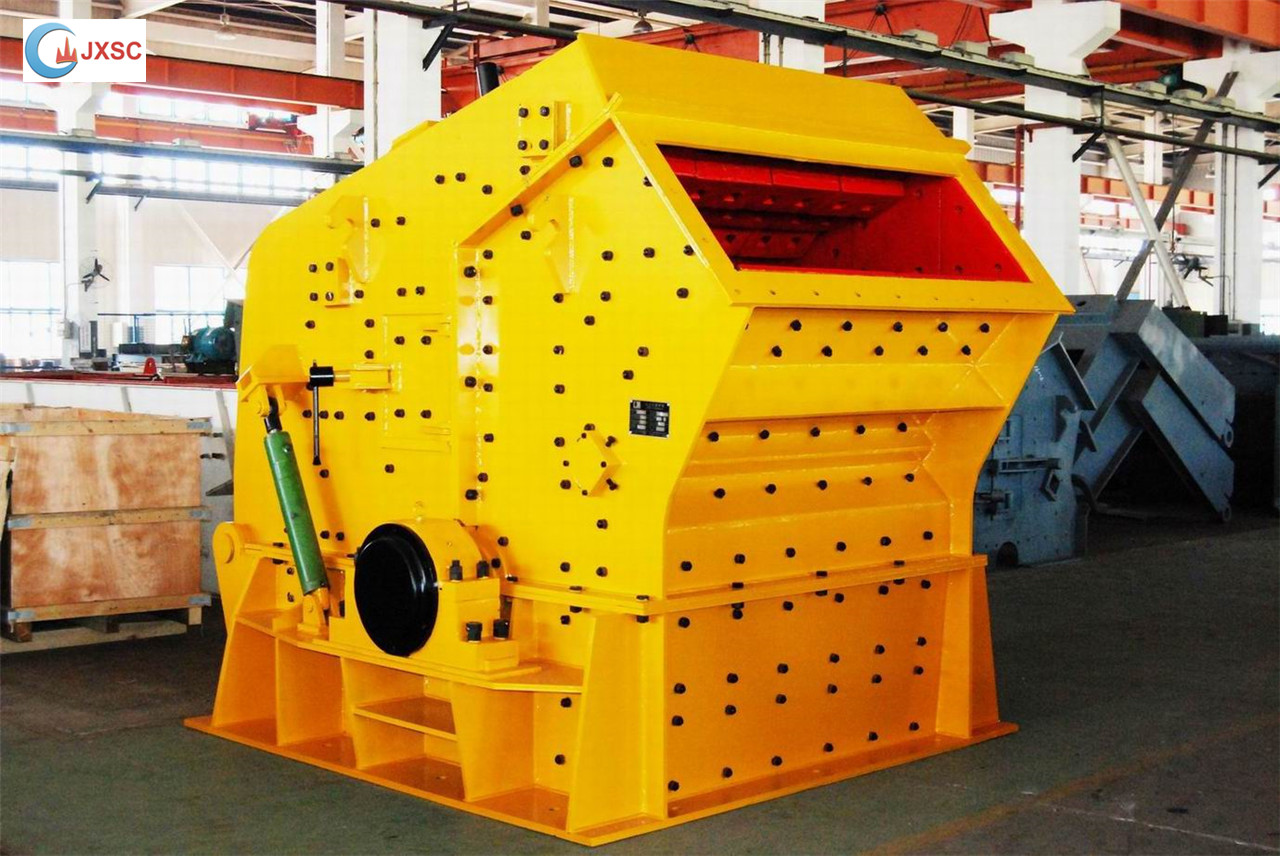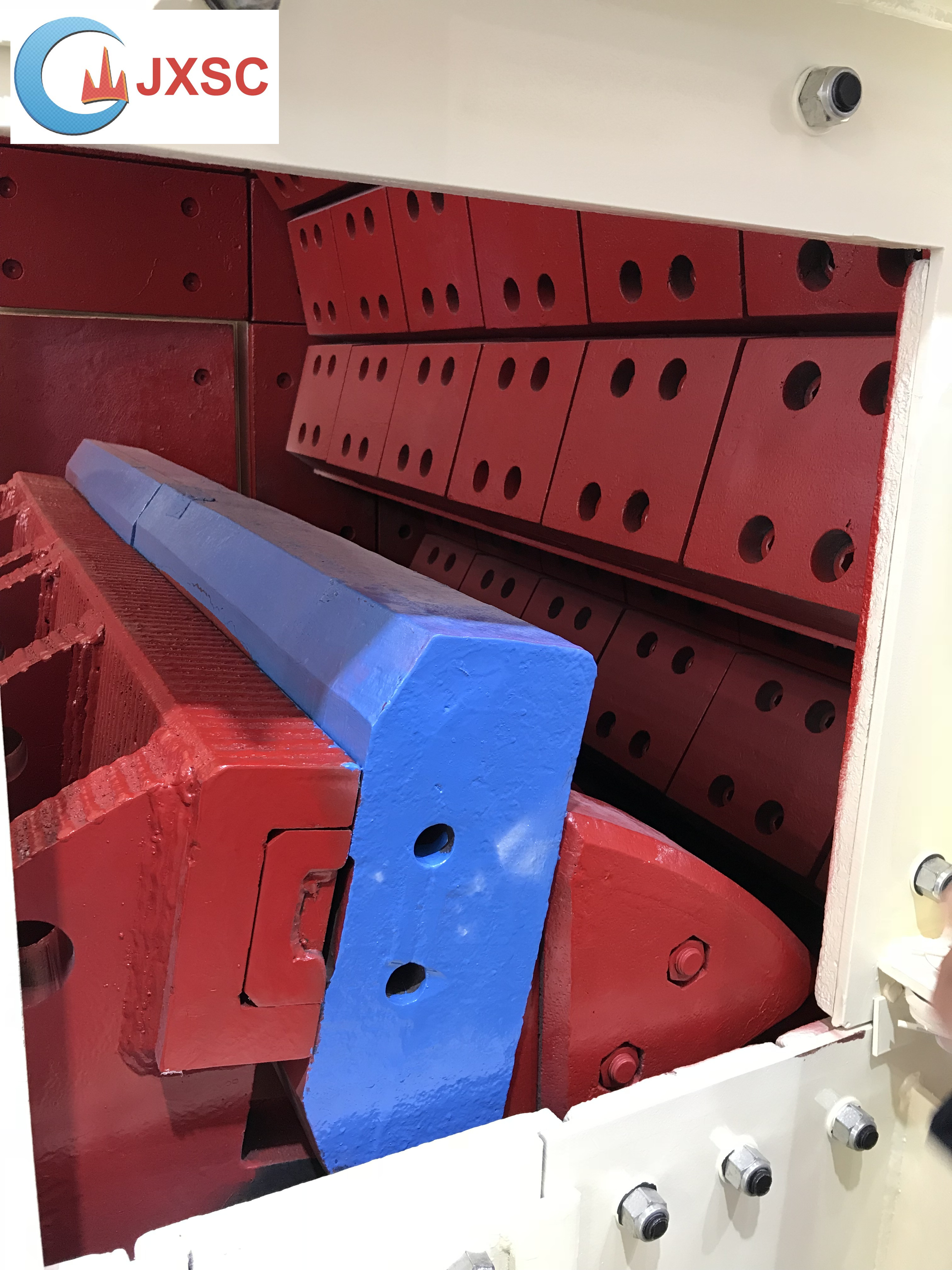 JXSC impact crushers are widely used in quarrying, concrete recycling and mining which as a primary, secondary, tertiary Crusher . It can crush the materials that pebble, granite, basalt, iron ore, limestone, quartz, diabase, etc.
Capacity(t/h): 30-500 Max Feed Size(mm): 300-700 Product Details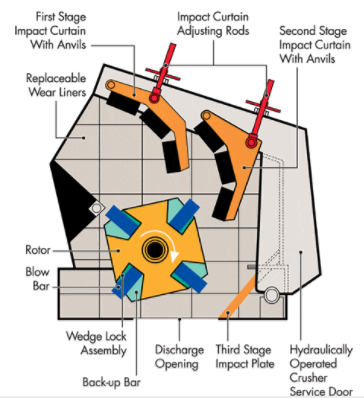 Performance characteristics:
1. A novel structure, unique, stable operation, multi-cavity uniform broke, suitable for crushing hard rock.
2. Low energy consumption, high yield, high crushers ratio, for general 10-20, high up to 50-60.
3. With the shaping function, the product is cubic shape, high packing density, adjustable discharge size, simplified broke
process.
4. All the whole plate structure to discharge is small size and cubic, no inner crack.
5. The feeding port is low and big, easy to arrange production line and increase the feed size.
6. Impact break equipment use of new wear-resistant material, so the plate hammer, impact plate and lining board has a longer
service life.
7. Easy to use and maintain, can be used as selective crushers.
8. Unique tooth type impact lining board
Crusher Parts
, especially suitable for crushing hard rock, high efficiency, and
energy-saving.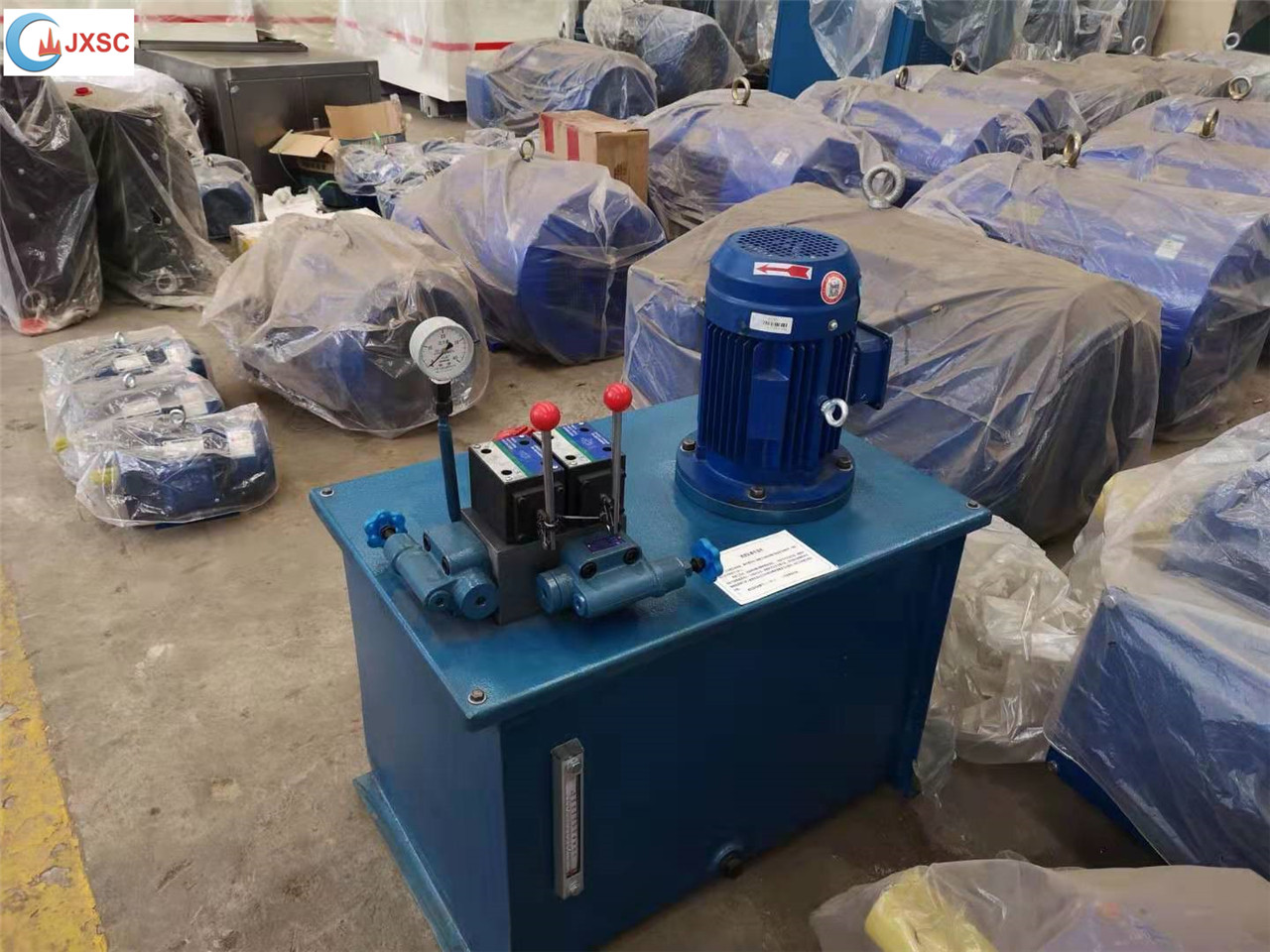 Hydraulic Device Except for PF1007 , other models all come with the hydraulic device . This hydraulic device advantage :
1. it is easy to open the
cover of the
Impact Crusher
and fast repair .
2. it is easy to adjust the discharge size. Product Paramenters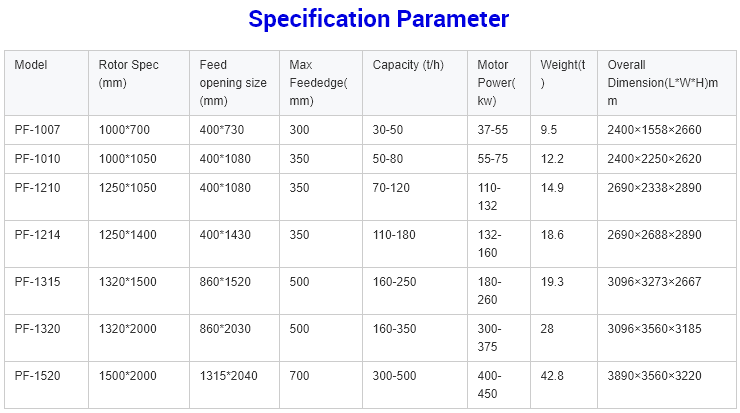 Tips : How to choose a suitable crusher ? Please provide me below informations : 1. Capacity : How many tons production per hour ?2. Material : What's the stone you want to crusher and what's the max size ? 3. Final products : What is the size of the final products and how many types size range ? 0-10,10-20,20-30mm? 4. Othe equipment : What's other equipment you want ?
Vibrating Feeder
,Conveyors ,
Vibrating Screen
? Not find same as you want ? Please Click here ! Successful Cases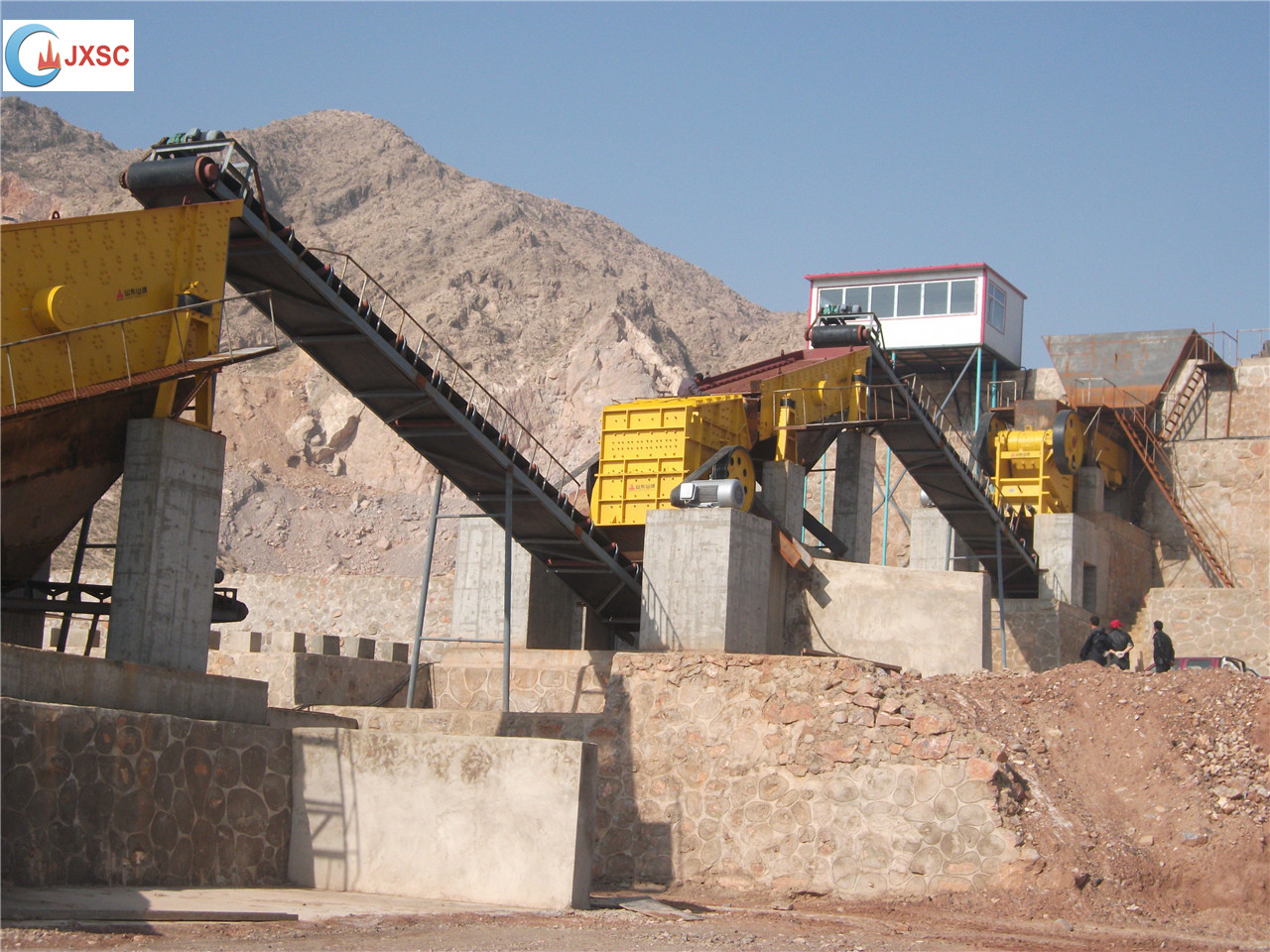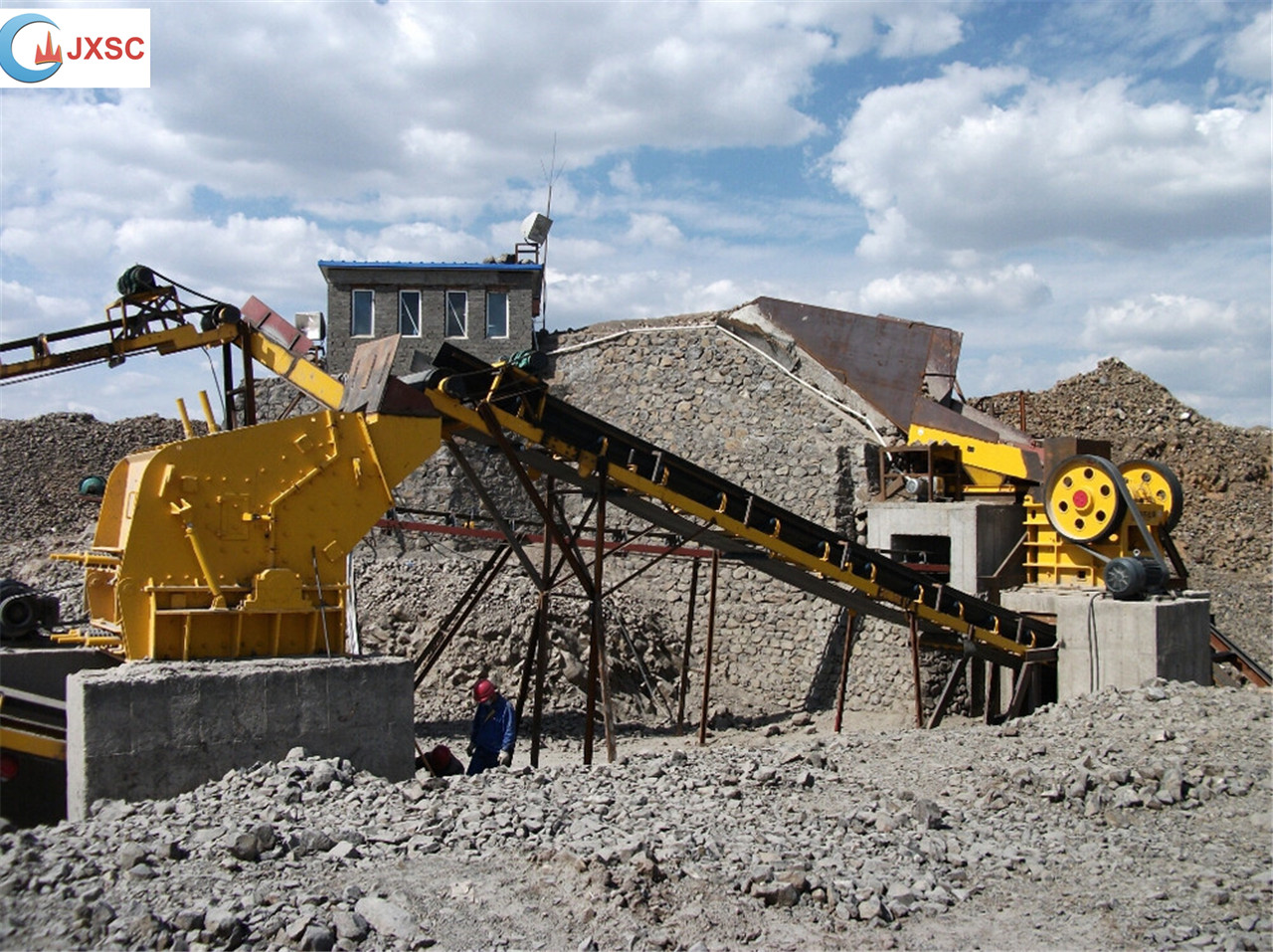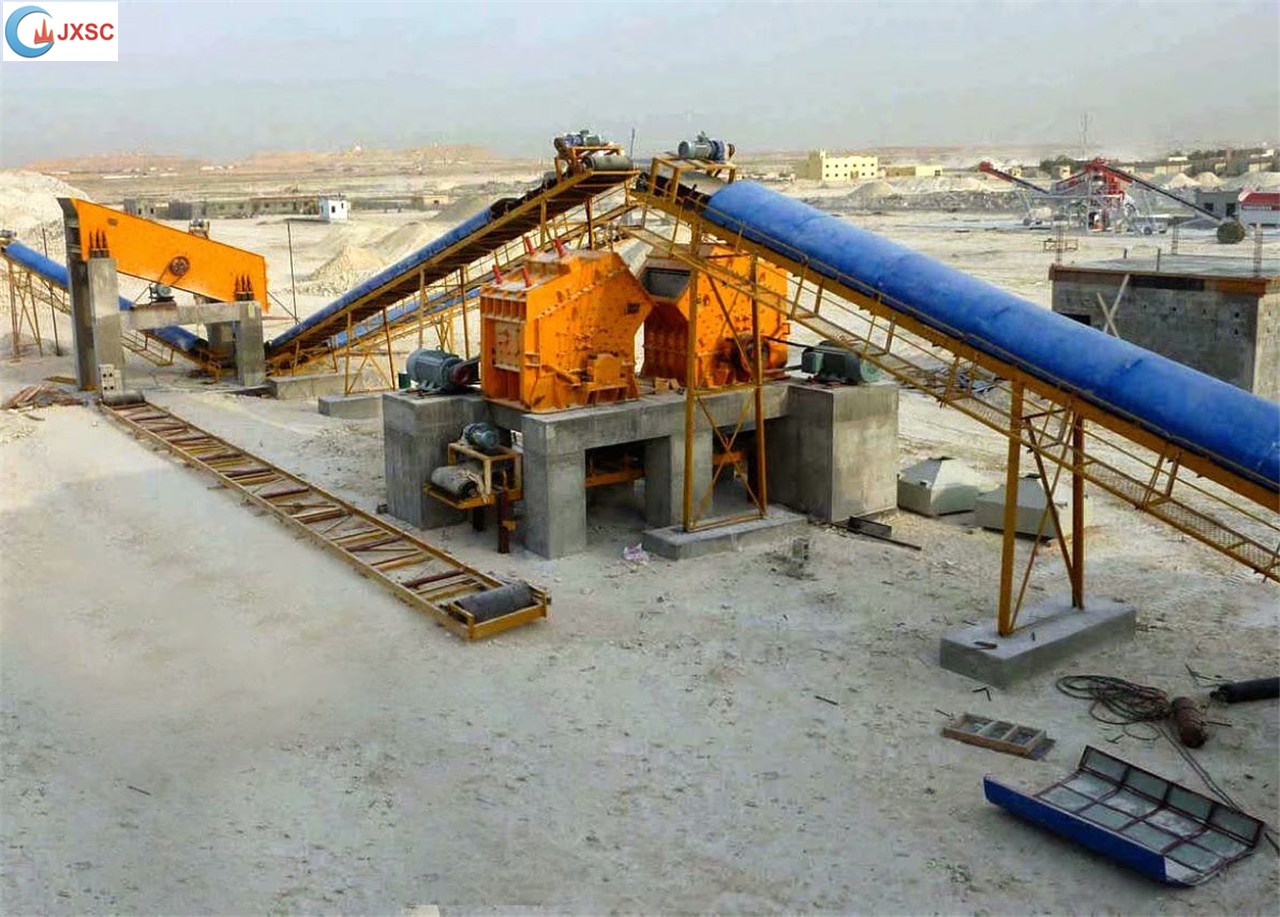 Not Enough ? Want to learn more successful cases ? Please Click here !! Our Company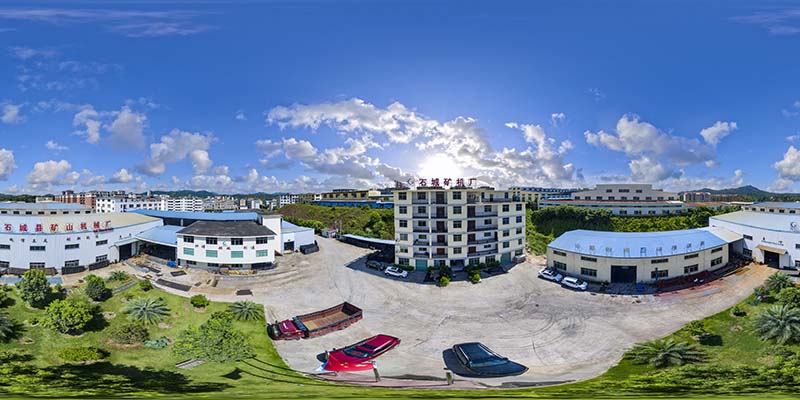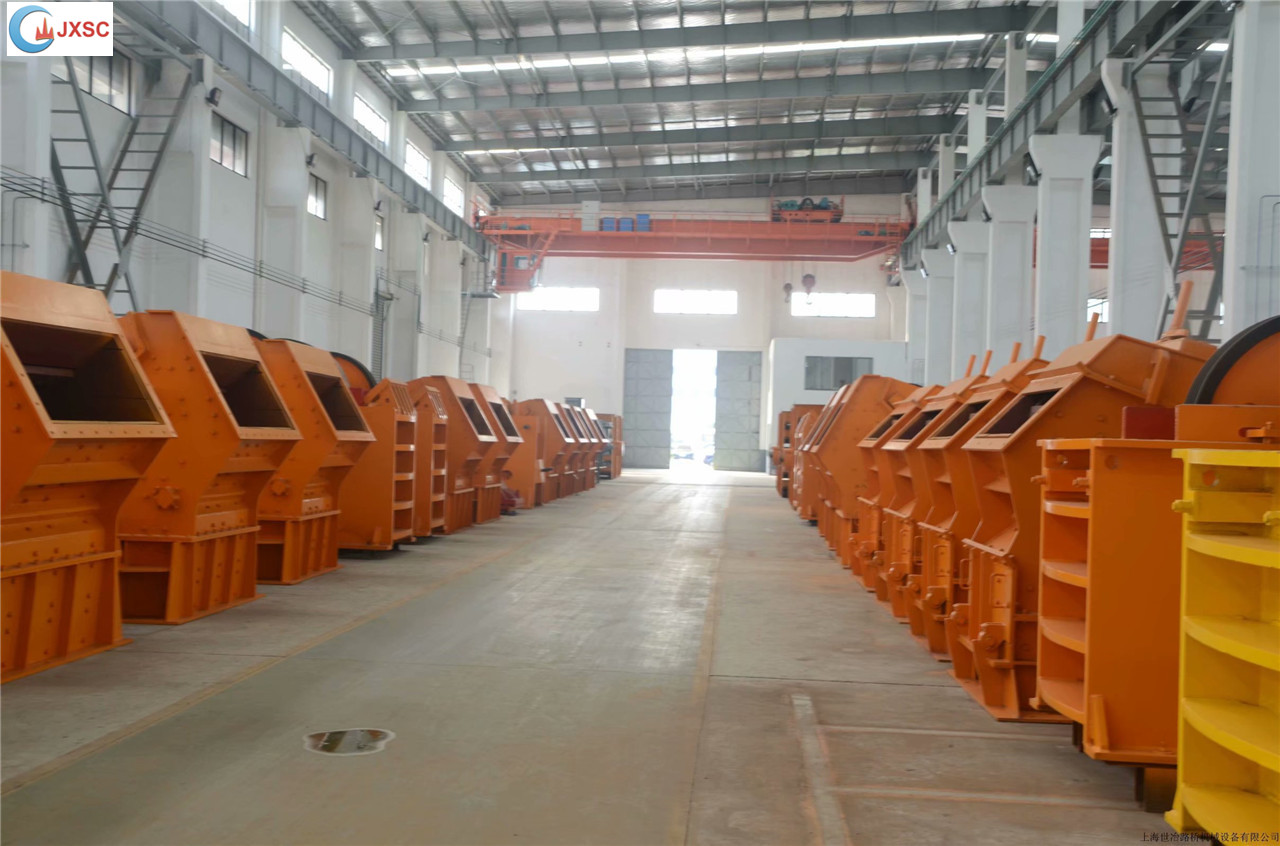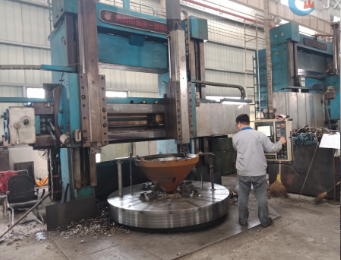 RFQ Are you a factory ? How is the quality of your products?
Answer: Yes ,we are a factory . Our products are manufactured strictly according to national and international standard, and we will take a test on every grinder before delivery.
How about the Guaranteed?
Answer: All of our products are guaranteed for one year. If products quality is not consistent with the description as we
described or the promise before you place order, we promise 100% refund.
How about price?
Answer: For the complete same machine, we can promise our quality is the best when the price same as other competitors, and our price can be lowest when the quality at standard level.
How about the service and payment terms?
Answer: We can accept T/T or other payment ways you request; 30% deposit, 70% balance before delivery, which is international trade practice; Finished product pictures will provide to customers before delivery. Related Products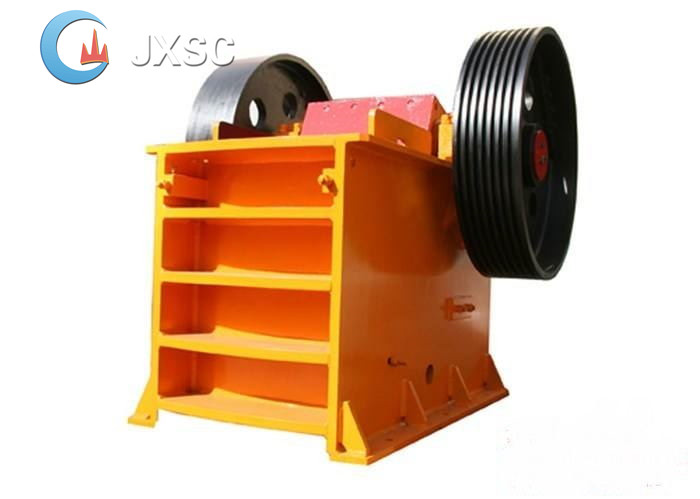 Jaw crusher
series Jaw Crusher suits for crushing bigger feeding size 130-1020mm ,discharge size 18-300mm .It works as a primary crusher .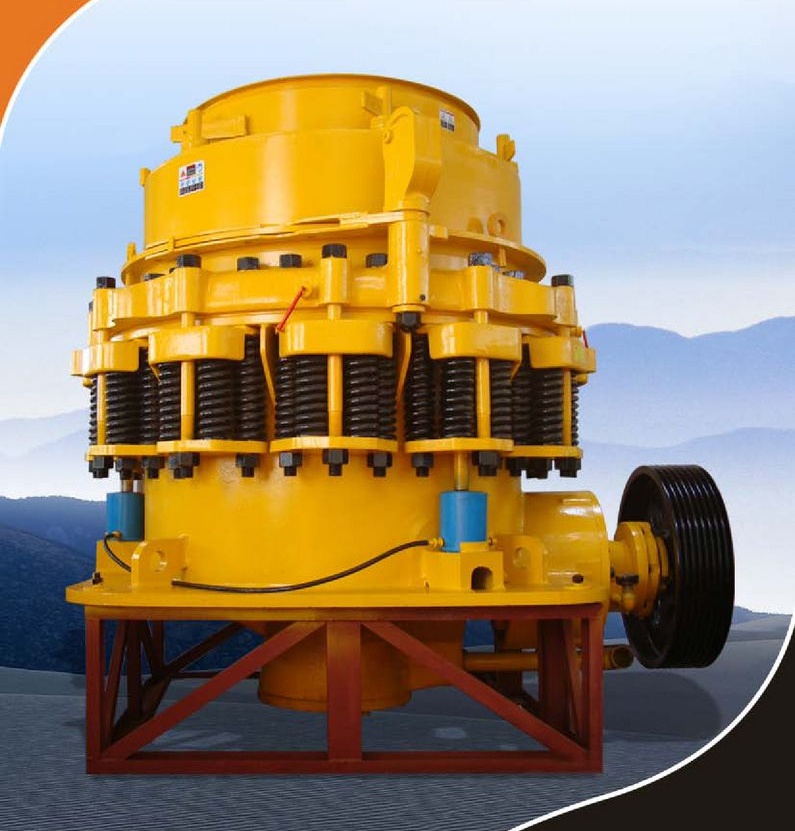 Compound
Cone Crusher
series
Cone crusher
normally works as a secondary crusher .The max feed size is 72mm-267mm. Compared to impact crusher , cone crusher can crush harder rock in good shape sand.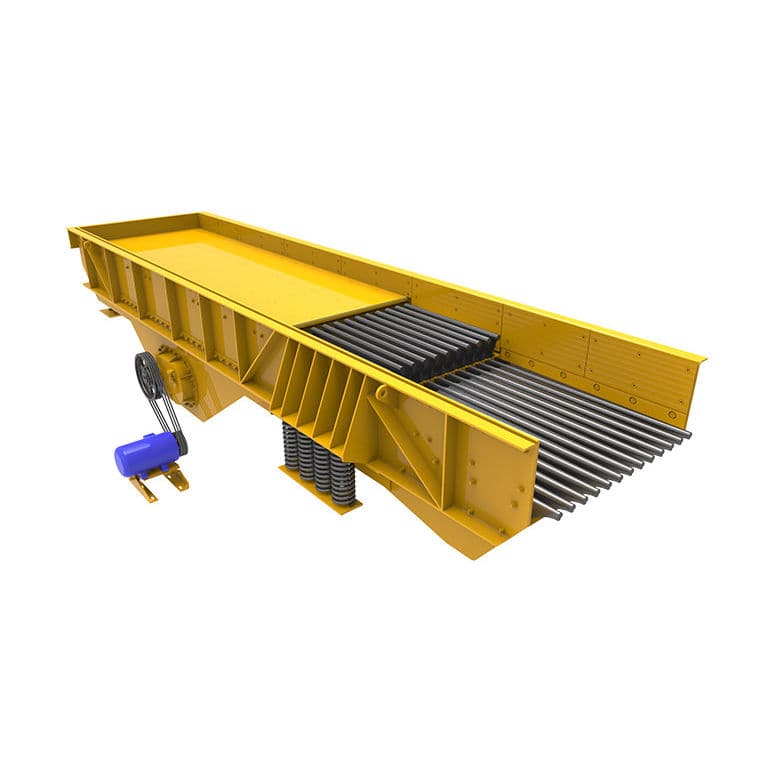 Vibrating feeder series The vibrating feeder is a necessary equipment to control feed speed uniformly so that the stone won't block the cusher . Need more equipment or a complete set of processing plant ? Please Click here ! Contact us if you need more details on PF1214. We are ready to answer your questions on packaging, logistics, certification or any other aspects about PF1214 crusher、Impact crusher pf1214. If these products fail to match your need, please contact us and we would like to provide relevant information.
Product Categories : Impact Crusher