Terex Stone Machine Processing Plant HP300 Wear Resistant Spare Parts Symons 100tph Compound Cone Crusher Trituradora
Product Description
#detail_decorate_root .magic-0{border-bottom-style:solid;border-bottom-color:#53647a;font-family:Roboto;font-size:24px;color:#53647a;font-style:normal;border-bottom-width:2px;padding-top:8px;padding-bottom:4px}#detail_decorate_root .magic-1{vertical-align:top}#detail_decorate_root .magic-2{vertical-align:top;display:block;padding-right:4px;box-sizing:border-box;padding-left:4px}#detail_decorate_root .magic-3{vertical-align:top;padding-bottom:4px;box-sizing:border-box;padding-top:4px}#detail_decorate_root .magic-4{padding:0;margin:0;white-space:pre-wrap;font-size:14px}#detail_decorate_root .magic-5{width:750px}#detail_decorate_root .magic-6{overflow:hidden;width:750px;height:562.5px;margin-top:0;margin-bottom:0;margin-left:0;margin-right:0}#detail_decorate_root .magic-7{margin-top:0;margin-left:0;width:750px;height:562.5px}#detail_decorate_root .magic-8{overflow:hidden;width:750px;height:860.25px;margin-top:0;margin-bottom:0;margin-left:0;margin-right:0}#detail_decorate_root .magic-9{margin-top:0;margin-left:0;width:750px;height:860.25px}#detail_decorate_root .magic-10{overflow:hidden;width:750px;height:530.25px;margin-top:0;margin-bottom:0;margin-left:0;margin-right:0}#detail_decorate_root .magic-11{margin-top:0;margin-left:0;width:750px;height:530.25px}#detail_decorate_root .magic-12{overflow:hidden;width:750px;height:573.240589198036px;margin-top:0;margin-bottom:0;margin-left:0;margin-right:0}#detail_decorate_root .magic-13{margin-top:0;margin-left:0;width:832px;height:573px}#detail_decorate_root .magic-14{overflow:hidden;width:750px;height:313.049853372434px;margin-top:0;margin-bottom:0;margin-left:0;margin-right:0}#detail_decorate_root .magic-15{margin-top:0;margin-left:0;width:750px;height:313.049853372434px}#detail_decorate_root .magic-16{padding:0;margin:0;color:#333;font-size:14px;padding-left:4px;font-weight:bold;white-space:pre-wrap}#detail_decorate_root .magic-18{font-size:18px}#detail_decorate_root .magic-19{font-size:24px}#detail_decorate_root .magic-20{vertical-align:top;display:inline-block;padding-right:4px;width:33.33%;box-sizing:border-box;margin-bottom:-4px;padding-left:4px;margin-top:-4px}#detail_decorate_root .magic-21{vertical-align:top;box-sizing:border-box;padding-top:4px}#detail_decorate_root .magic-22{width:245px;height:183.75000000000003px;overflow:hidden}#detail_decorate_root .magic-23{position:relative;left:0;top:0;width:245.00000000000003px;height:183.75000000000003px}#detail_decorate_root .magic-24{padding:0;margin:0;color:#333;font-size:14px;line-height:20px;font-weight:bold;white-space:pre-wrap}#detail_decorate_root .magic-25{width:245px;height:183px;overflow:hidden}#detail_decorate_root .magic-26{position:relative;left:0;top:0;width:245px;height:183.75px}#detail_decorate_root .magic-27{position:relative;left:0;top:0;width:404.13531799729367px;height:183px}#detail_decorate_root .magic-28{overflow:hidden;width:750px;height:939.4946808510639px;margin-top:0;margin-bottom:0;margin-left:0;margin-right:0}#detail_decorate_root .magic-29{margin-top:0;margin-left:0;width:750px;height:939.4946808510639px}#detail_decorate_root .magic-30{font-weight:bold;font-size:18px}#detail_decorate_root .magic-31{overflow:hidden;width:750px;height:300px;margin-top:0;margin-bottom:0;margin-left:0;margin-right:0}#detail_decorate_root .magic-32{margin-top:0;margin-left:0;width:750px;height:300px}#detail_decorate_root .magic-33{overflow:hidden;width:247.33333333333334px;height:123.66666666666669px;margin-top:0;margin-bottom:0;margin-left:0;margin-right:0}#detail_decorate_root .magic-34{margin-top:0;margin-left:0;width:247px;height:123px}#detail_decorate_root .magic-35{overflow:hidden;width:247.33333333333334px;height:123.16599190283402px;margin-top:0;margin-bottom:0;margin-left:4px;margin-right:0}#detail_decorate_root .magic-36{margin-top:0;margin-left:0;width:333px;height:123px}#detail_decorate_root .magic-37{margin-top:0;margin-left:0;width:247px;height:188px}#detail_decorate_root .magic-38{overflow:hidden;width:750px;height:2006.25px;margin-top:0;margin-bottom:0;margin-left:0;margin-right:0}#detail_decorate_root .magic-39{margin-top:0;margin-left:0;width:750px;height:2006.25px}#detail_decorate_root .magic-40{width:245px;height:174.65px;overflow:hidden}#detail_decorate_root .magic-41{position:relative;left:0;top:0;width:245px;height:174.65px}#detail_decorate_root .magic-42{width:245px;height:174px;overflow:hidden}#detail_decorate_root .magic-43{position:relative;left:0;top:0;width:260.1869158878505px;height:174px}#detail_decorate_root .magic-44{position:relative;left:0;top:-27px;width:245px;height:245px} Product Description JXSC Stone Processing Plant High Wear Resistant PYB900 Spare Parts Compound
Cone Crusher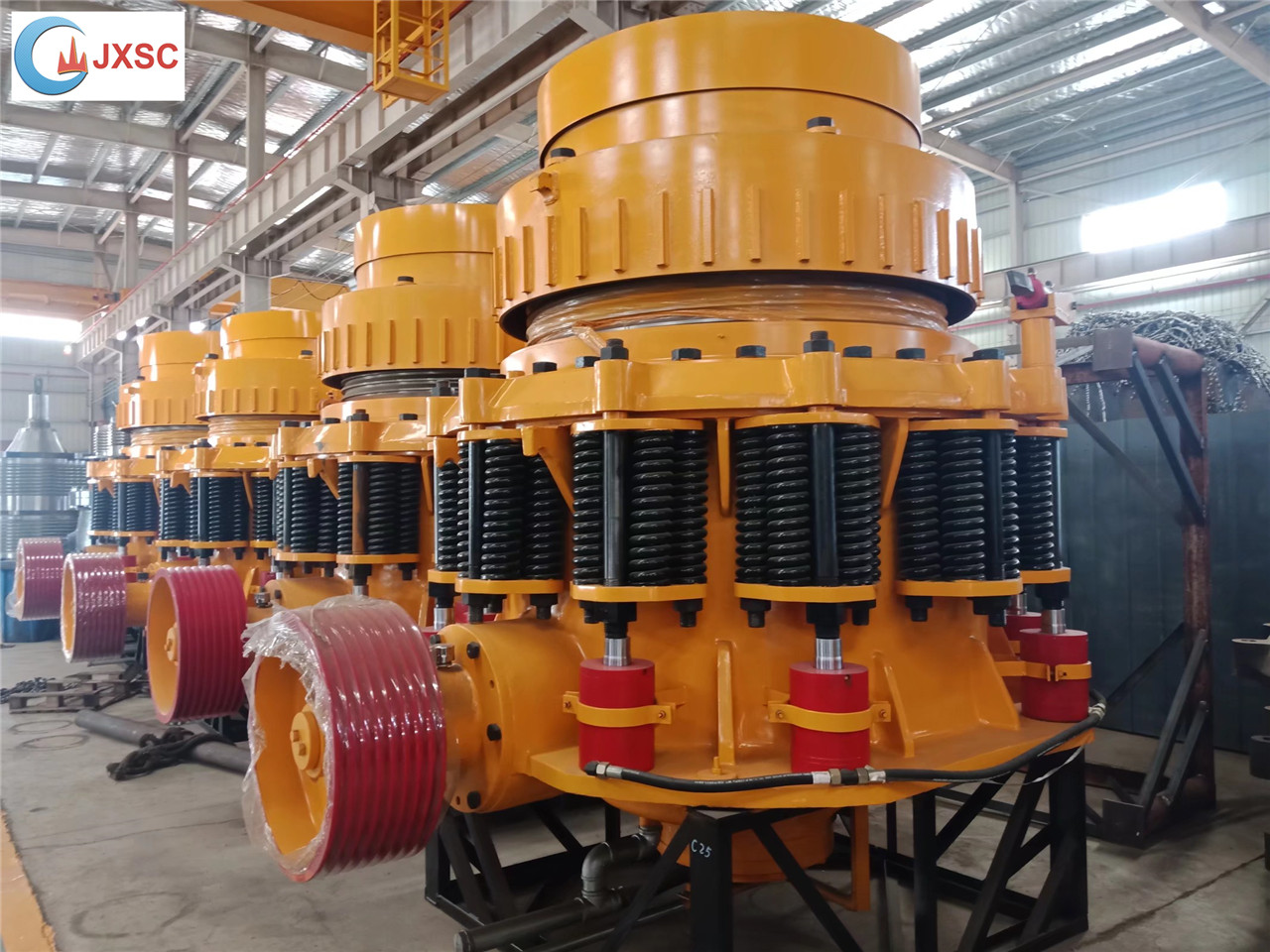 The high performance
Cone crusher
was adopted the foreign technology according to the market demand, designed by SMMG. The structure design is reasonable, and service life is long, crushing product size is uniform, reduce cycle load. The large size Crusher used a hydraulic cavity clearing system. User can choose different cavity according to different needs. Spring safety system is overload protection device, foreign body and iron pieces can go through the crushing chamber without damaging to the crusher.
The machine is divided into standard and short head type. Standard type feed size large, discharging granularity is coarse. Short head cone crushers are steep, feed size is small,conducive to the production of fine material. The standard type is generally used for coarse crushing, middle crushing, short head for middle crushing, fine crushing.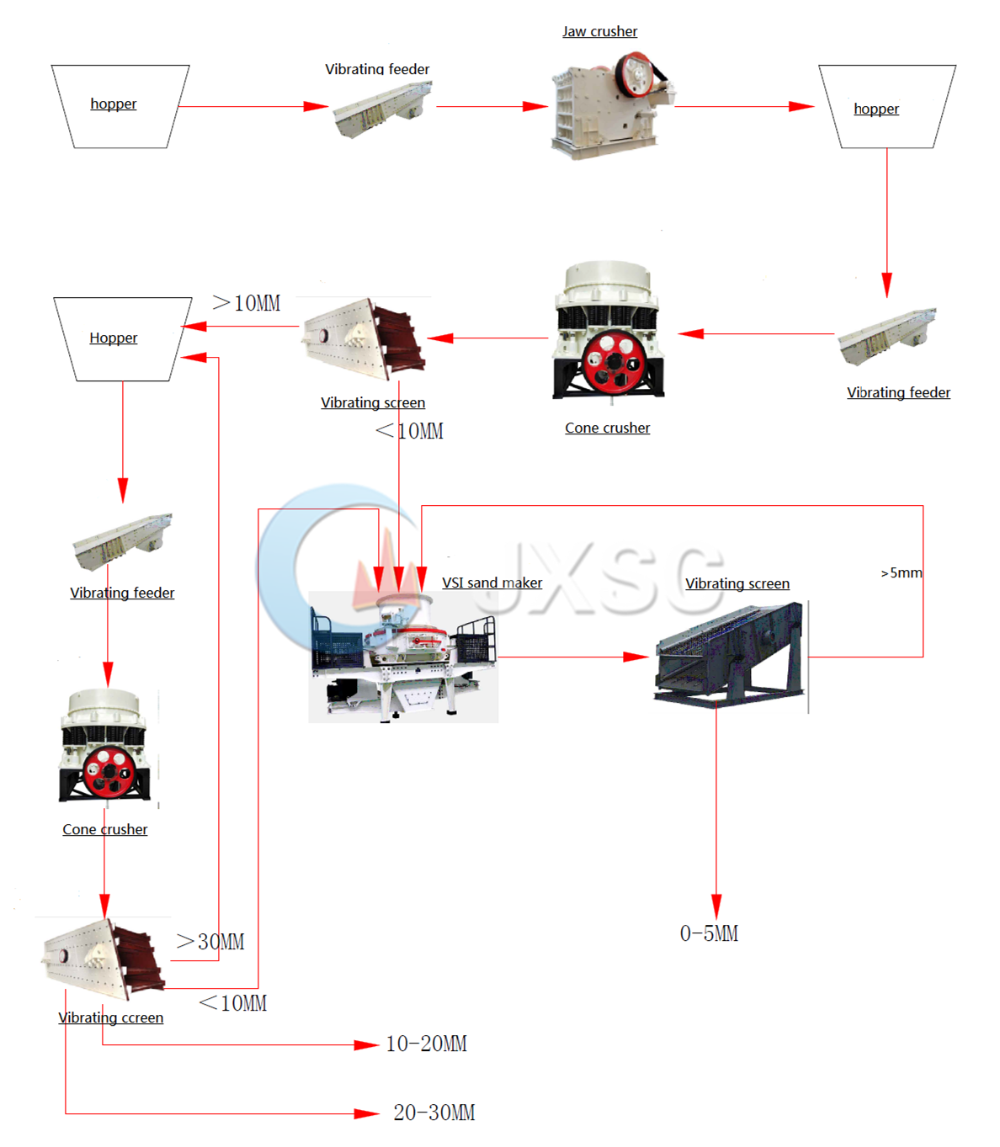 Product Details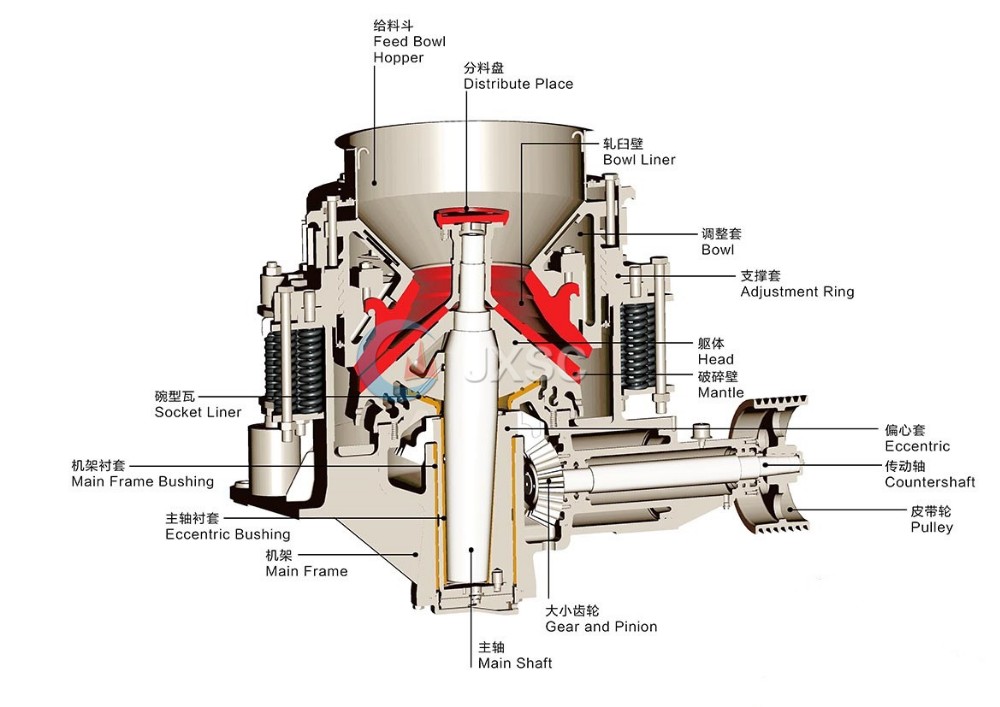 Performance characteristics:
1)High reliability and good stability. With large diameter spindle, heavy main frame and independent of the dilute oil lubrication automatic control system, to ensure that equipment is durable, reliable operation. Hard protection device can ensure impurities through the crushing chamber, machine rapid restoration of normal operation.
2) Repair is convenient and easy to operate. All the parts are capable of dismounting from the upper or side. It use sliding
bearing, compared with the rolling bearing,it not only has the bearing performance better, but also more economic, more convenient repair.
3) Low cost and wide range of application. Large capacity, high reliability, convenient repair, low operation cost. Can be used for material high hardness mater ialsand low hardness of coarse crushing and fine crushing work.
4) Laminated broken and good shape of discharging. Laminating crushing principle, forming material protective layer, to reduce wear, prolong the service life of the wearing parts. Products in the proportion of the cube is improved obviously,reduce flakiness gravel size and more uniform.
5) High crushing ratio, high efficiency and energy saving, crushing cavity, cavity cleaning convenient, stable performance, firm structure, convenient maintenance, low cost, good sealing performance, little flakiness content.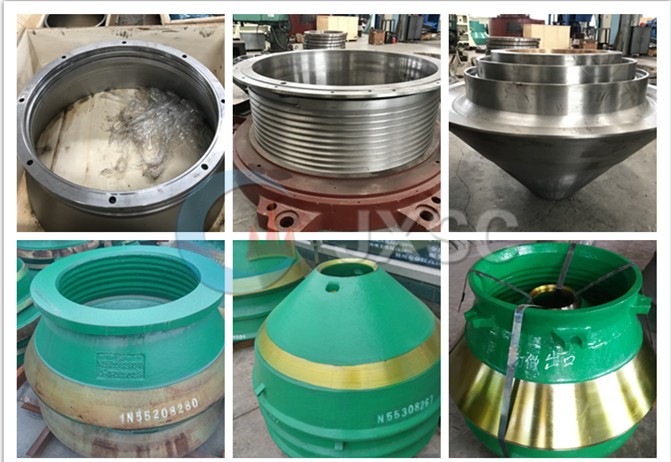 Long working life wear resistant spare parts The cone crusher spare parts are made Mn13Cr2/Mn18Cr2 material which are wear resistant material .When it is worn out ,it can be easily to replace with new ones by the hydraulic device help. Product Paramenters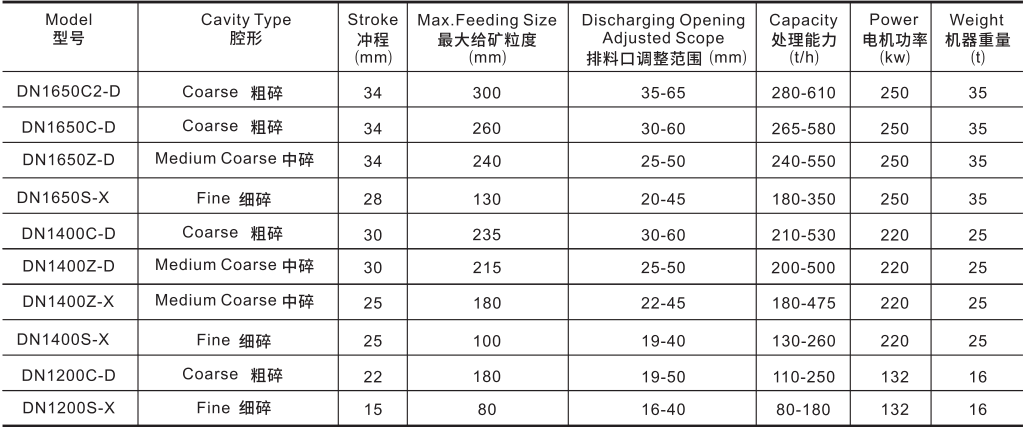 Tips : How to choose a suitable crusher ? Please provide me below informations : 1. Capacity : How many tons production per hour ?2. Material : What's the stone you want to crusher and what's the max size ? 3. Final products : What is the size of the final products and how many types size range ? 0-10,10-20,20-30mm? 4. Othe equipment : What's other equipment you want ?
Vibrating Feeder
,Conveyors ,
Vibrating Screen
? Not find same as you want ? Please Click here ! Successful Cases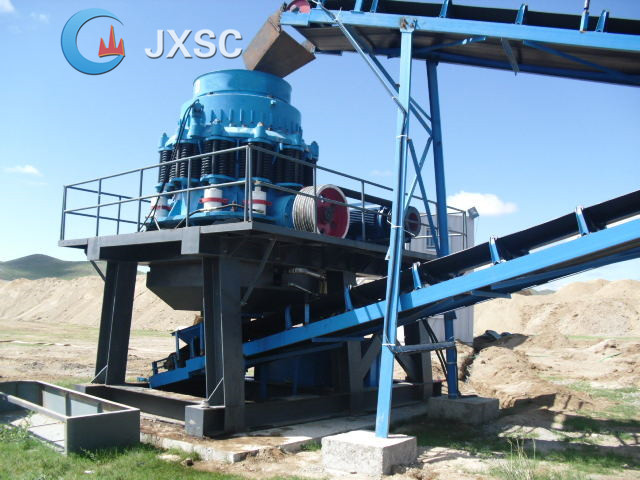 Mozambique Compound Cone Crusher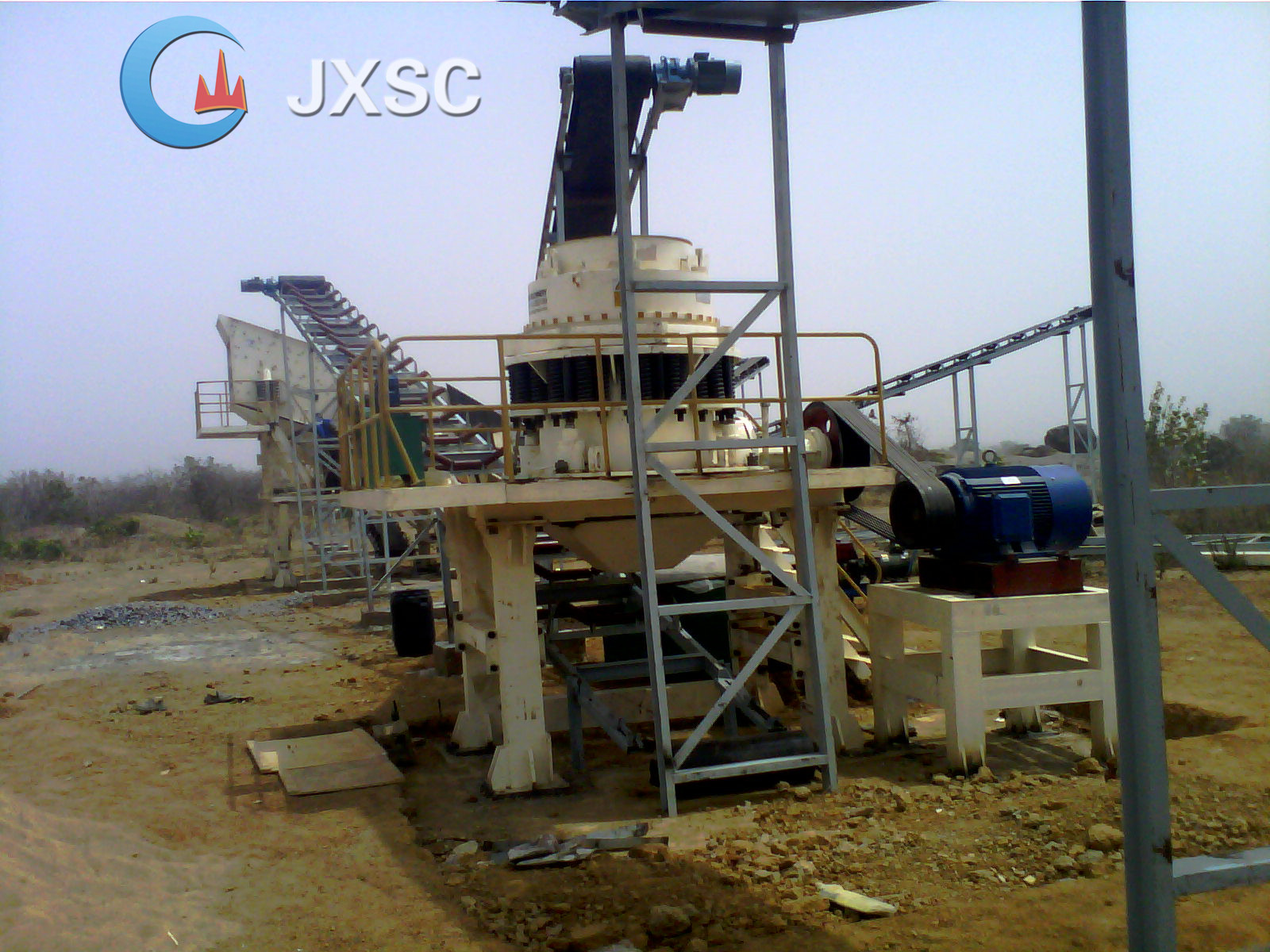 Uganda Cone Crusher Crushing line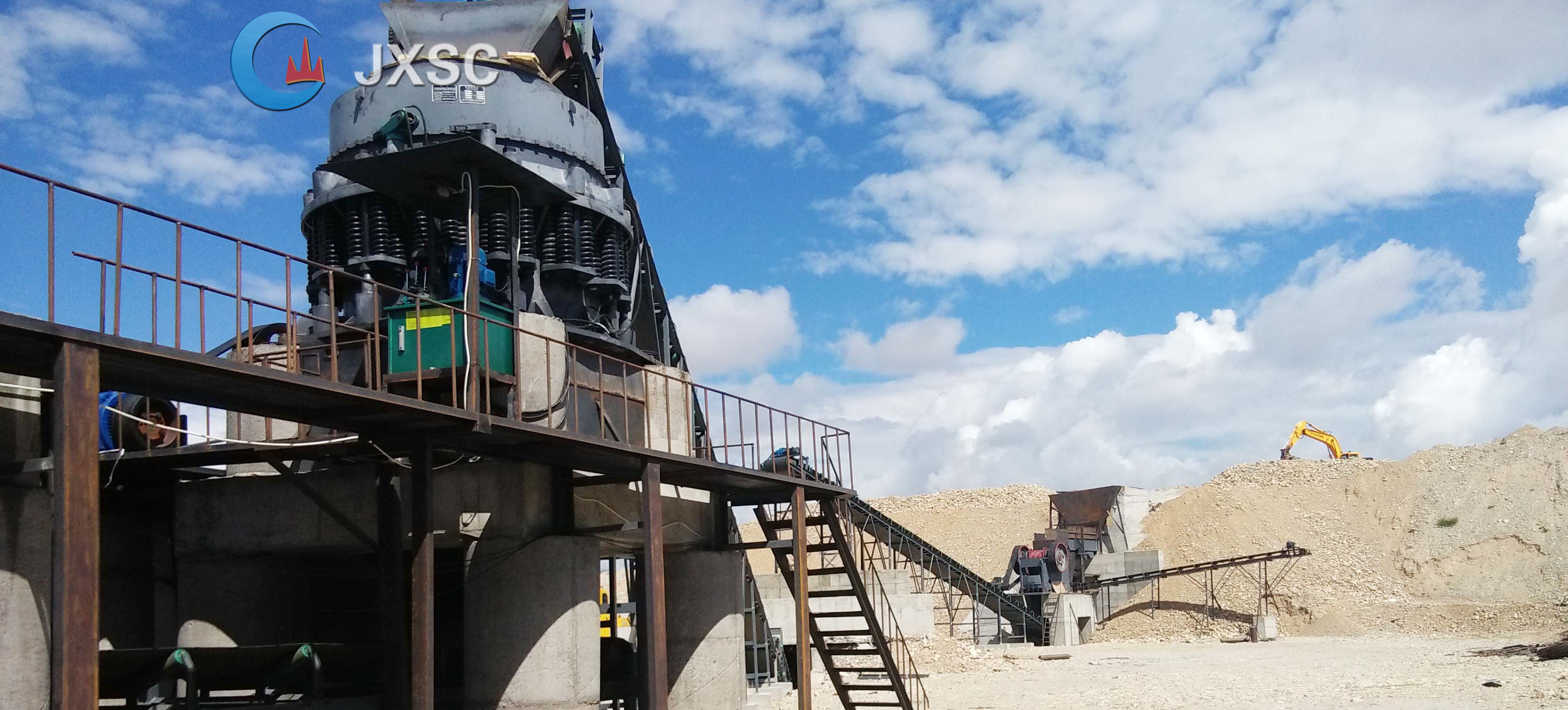 Democratic Republic of the Congo Customer Production Line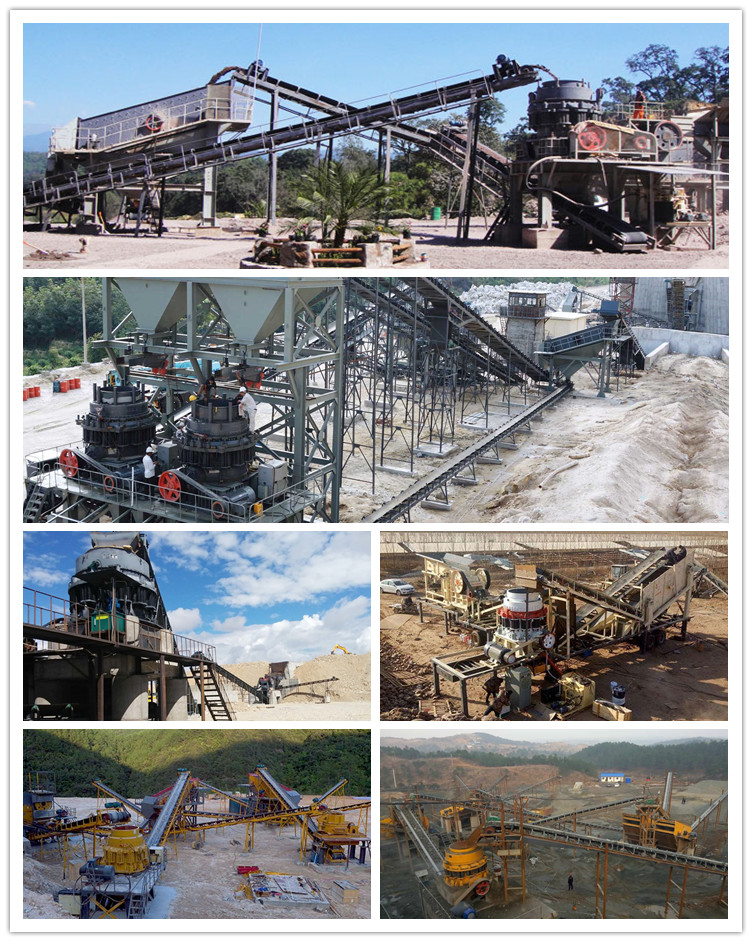 Not Enough ? Want to learn more successful cases ? Please Click here !! Our Company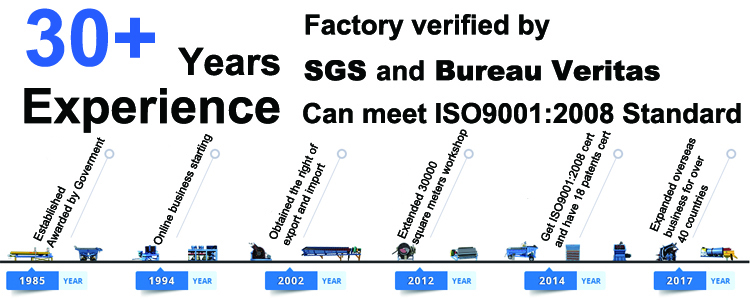 About JXSC Mine Machinery Factory  Jiangxi shicheng Mine Machinery Factory was established in 1985, it's a professional machinery factory special in mining equipment research, manufacturing, sales and offers professional mine processing plant work flow design, plant installation, equipment maintenance, beneficiation processing technology guidance service as one of the metallurgical machinery equipment factory.
Our products are exported to Africa,Nigeria,Zambia,Zimbabwe,Congo,Uganda,Mozambique,Angola,Southeast Asia,South America and many other countries and regions.We are committed to creating high quality and efficient crushing and
Screening equipment
,quality is our eternal pursuit and responsibility.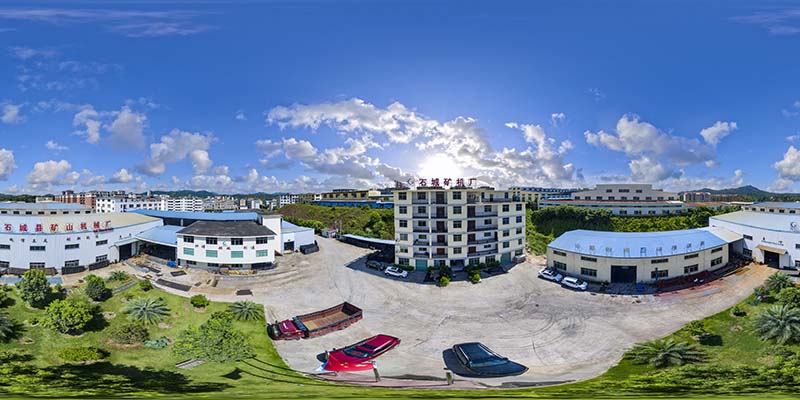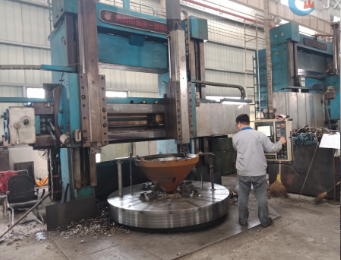 RFQ Are you a factory ? How is the quality of your products?
Answer: Yes ,we are a factory . Our products are manufactured strictly according to national and international standard, and we will take a test on every grinder before delivery.
How about the Guaranteed?
Answer: All of our products are guaranteed for one year. If products quality is not consistent with the description as we
described or the promise before you place order, we promise 100% refund.
How about price?
Answer: For the complete same machine, we can promise our quality is the best when the price same as other competitors, and our price can be lowest when the quality at standard level.
How about the service and payment terms?
Answer: We can accept T/T or other payment ways you request; 30% deposit, 70% balance before delivery, which is international trade practice; Finished product pictures will provide to customers before delivery. Related Products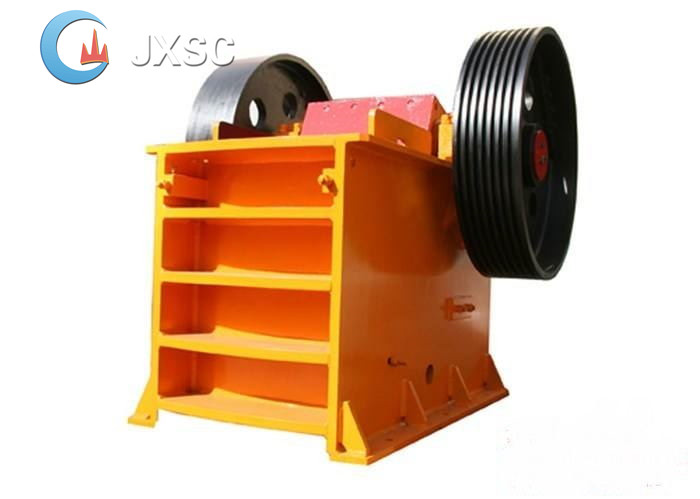 Jaw crusher
Series Jaw Crusher suits for crushing bigger feeding size 130-1020mm ,discharge size 18-300mm .It works as a primary crusher .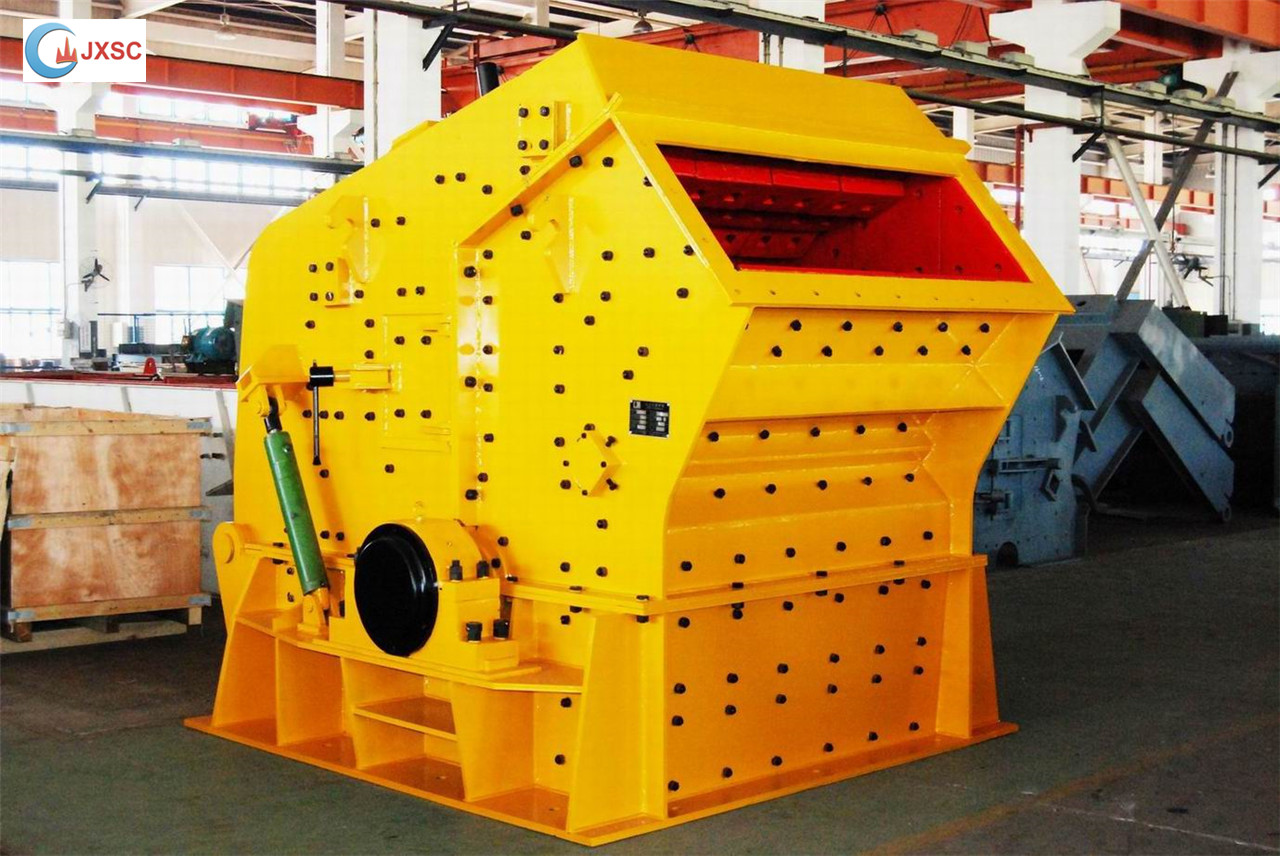 Impact crusher
Series
Impact Crusher
can crush the medium hard and soft rocks . The discharge size can be adjusted .If it is not hard rock,then impact crusher is a good choice .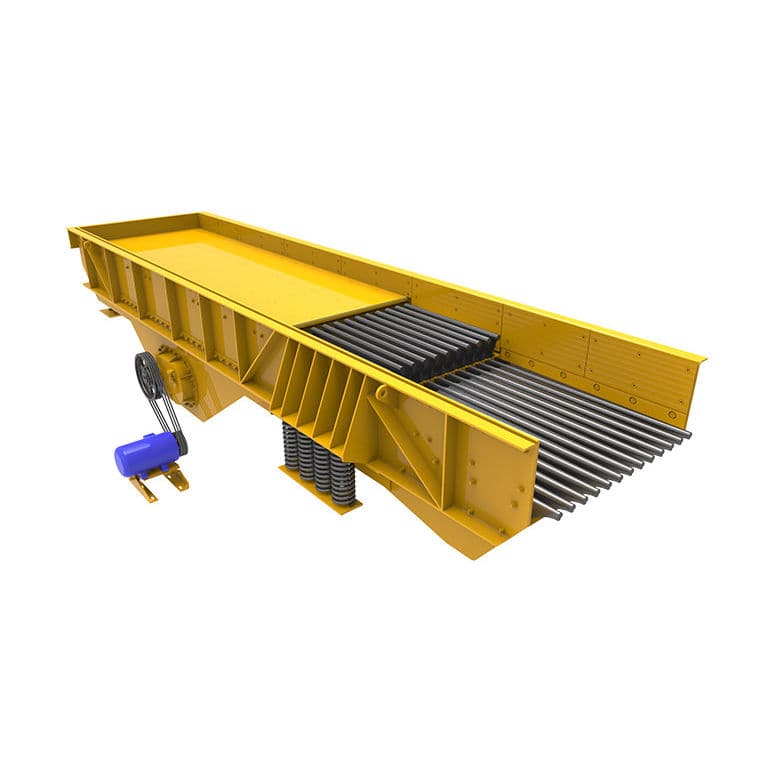 Vibrating Feeder Series The vibrating feeder is a necessary equipment to control feed speed uniformly so that the stone won't block the cusher . Need more equipment or a complete set of processing plant ? Please Click here ! Contact us if you need more details on terex cone crusher. We are ready to answer your questions on packaging, logistics, certification or any other aspects about stone trituradora、cone trituradora. If these products fail to match your need, please contact us and we would like to provide relevant information.
Product Categories : Cone Crusher